"My mouse cursor keeps moving even though I am not touching my mouse", "I notice an oscillation of the cursor", "My cursor is ghosting across the screen" ...
If you are experiencing mouse cursor flickering/flicker on certain pages, you can resolve this issue by Highlight Mouse.
Please enable the Control Bar before or during a recording.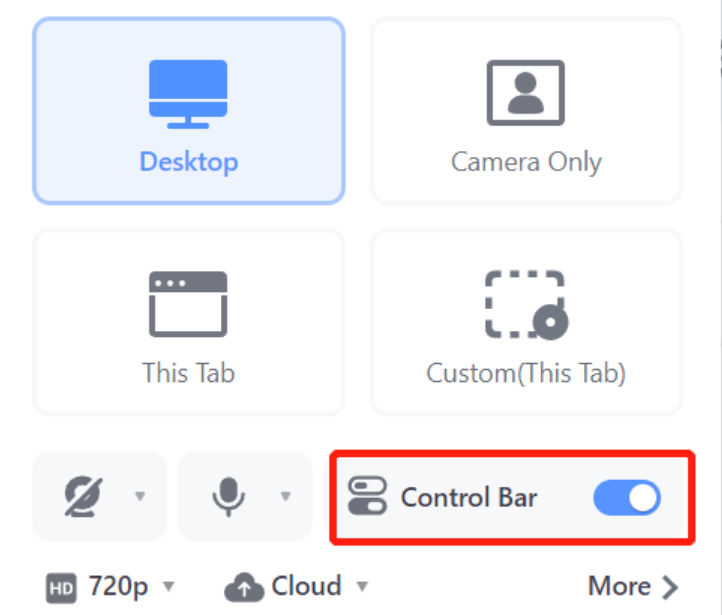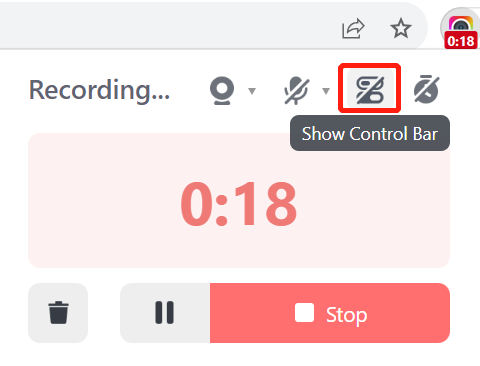 Click on the arrow icon and select Highlight Mouse from the Control Bar.