You have the option to enable or disable the auto-renewal feature for your subscription.
If you do not disable it, the auto-renewal mode will be enabled by default. In this mode, your monthly or yearly subscription will be automatically renewed unless you cancel it in advance.
1. For individual users

, to turn auto-renew on or off or cancel subscription/stop automatic billing, please follow the steps below.
1). Sign in to your Awesome Screenshot account
2). Go to Settings > Billing page
3). Click the Cancel Renewal or Resubscribe button
4). Read the reminder message and confirm Cancel or Renew Now

2. For Workspace Premium users

, to cancel the workspace subscription/auto-renew, please go to the Workspace which is listed on the left bar after logging in, click the workspace name, locate Billings & Plans, click ... beside Current Plan, and click Cancel Subscription.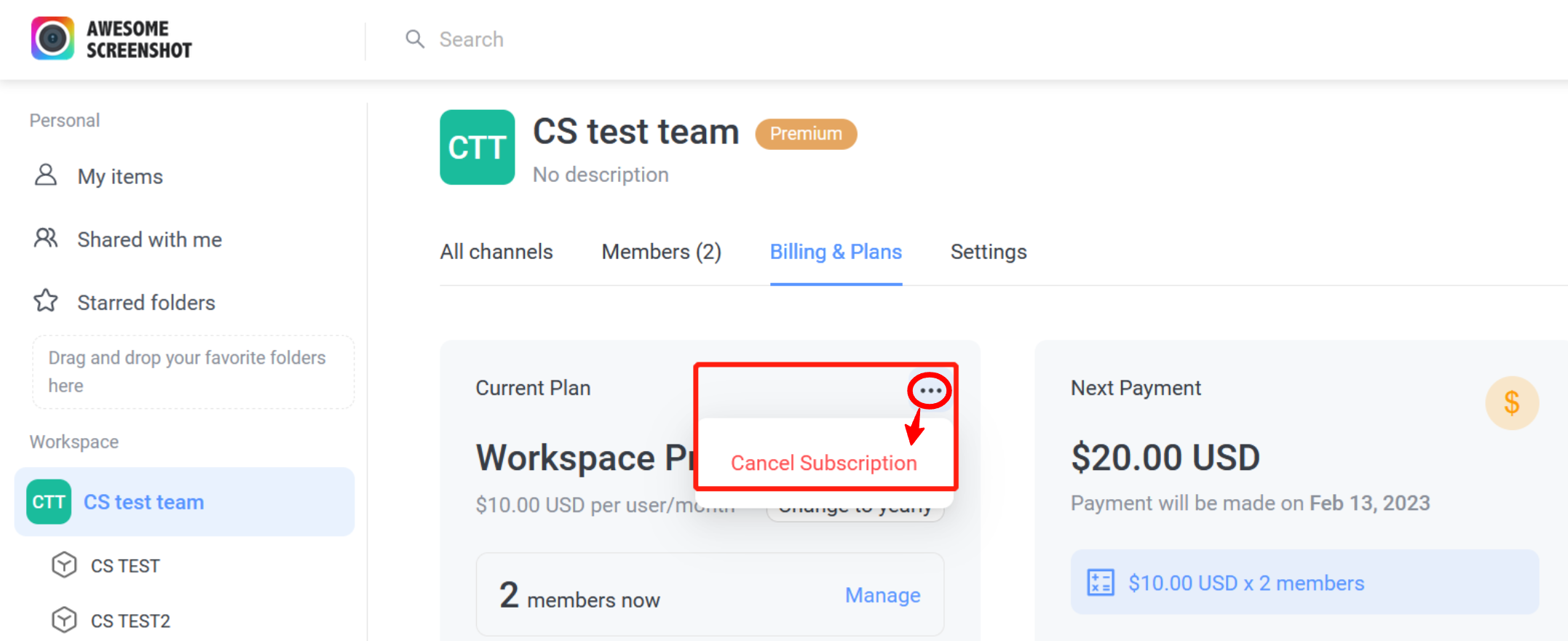 Note to both individual and workspace users:
If you pay for your subscription using Paypal, there is no button of Resubscribe if you cancel your current subscription/auto-renew. Kindly wait until your current paid membership expires, and you can upgrade again from the Pricing page.
Your cancellation will take effect on your next billing cycle.