1. If you recorded a video with the default Cloud mode, to download the recording/video, please follow the instructions below.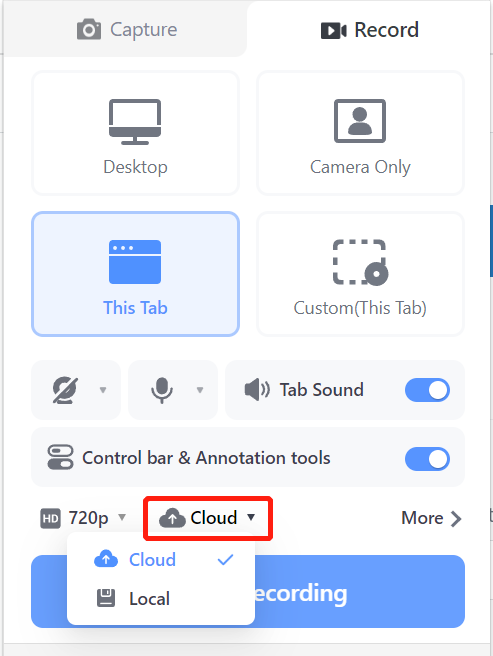 Click Download MP4 beside the recording/video after clicking the thumbnail of the recording/video.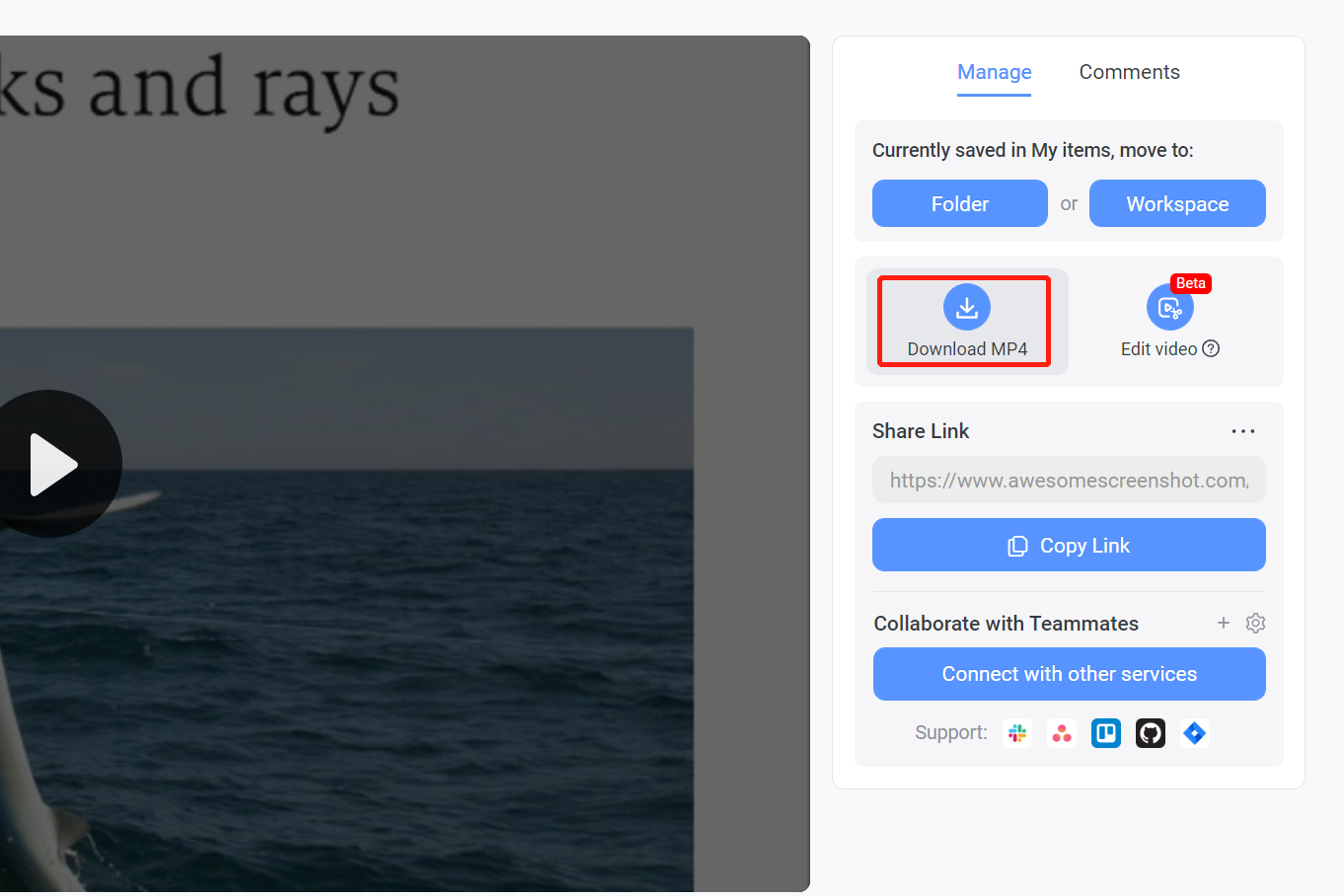 The video will be converted to the MP4 format.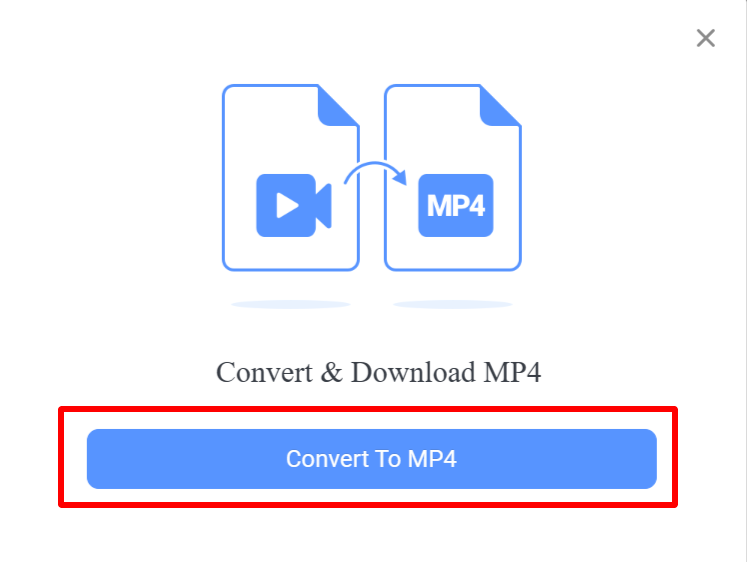 After the converting process is completed, please click Download MP4. It will be saved to the default Downloads folder of your computer.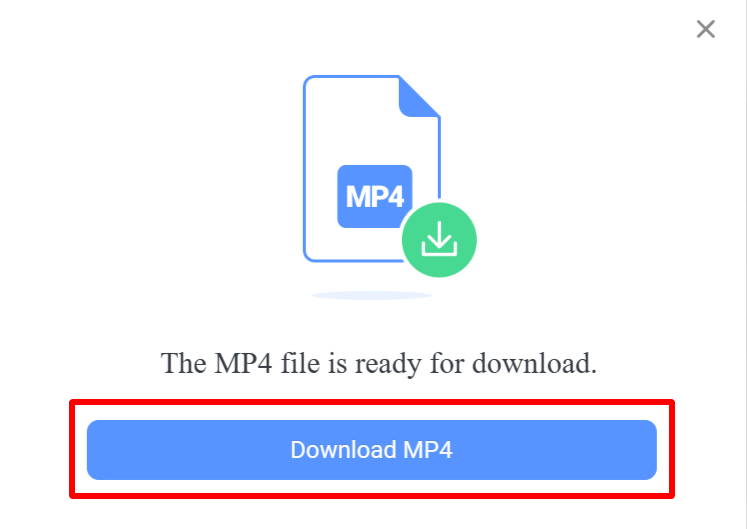 You can also click More beside the video, and then click Download as WebM. There will be no converting process if you select to download the video in the Webmail format, so it is faster.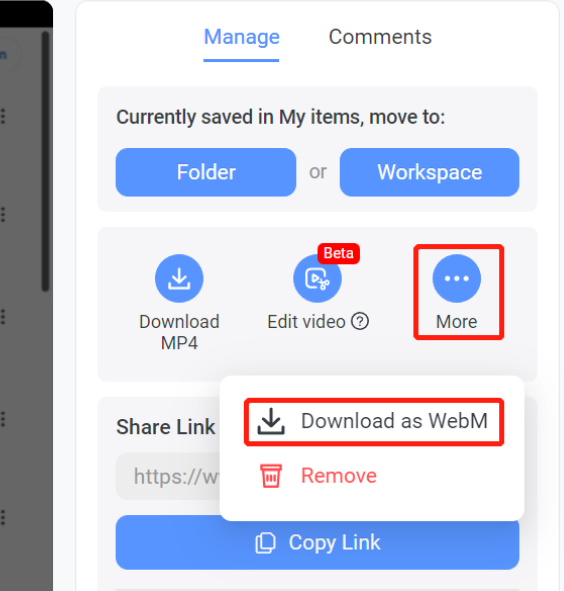 Currently, if the video has been edited, the edited video can only be downloaded in MP4. Only the original video can be downloaded in Webmail.
2. If you recorded the video with the Local mode, to download a recording/video, please follow the instructions on the page below.
How to download a recording/video selected to be saved to Local
Related instruction: How to download recordings/videos in bulk