To download multiple recordings/videos, please follow these steps:
If you used the default Cloud mode to record,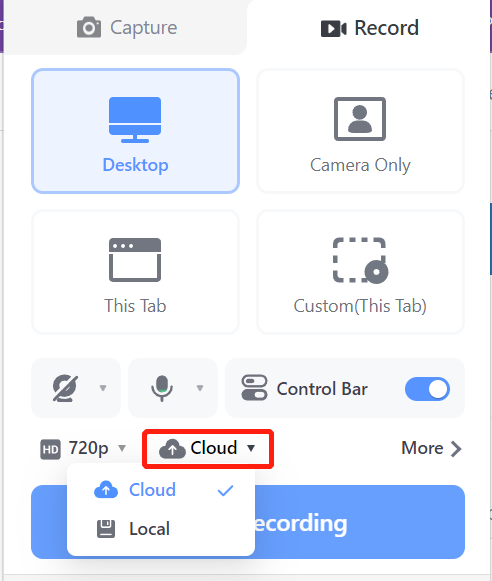 to download multiple items in "My items", move them to one folder, hover your mouse cursor beside the folder name, click the "..." button, and click Download from the drop-down menu to download the entire folder.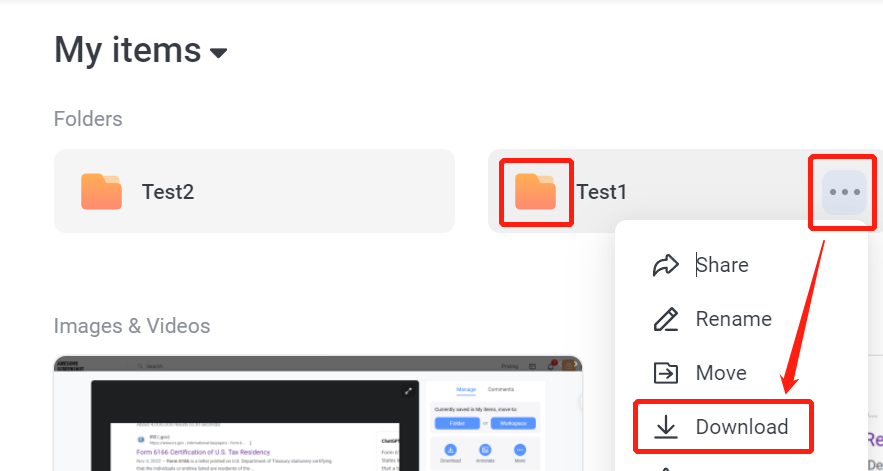 Related instruction: How to move or remove screenshots and videos in bulk
If you selected the Local mode to record, you can't download multiple videos/recordings to a local disk of your computer at one time.
Instead, you can add them to your Youtube channel or Google Drive.