"How can I show or hide the Awesomescreenshot icon in the toolbar of my browser?"
To easily access our extension, you can pin/show it in your browser toolbar.
1. Click the Extensions icon in the top right corner of your browser.
2. Follow the instruction specific to your browser to pin it.
For Chrome and other browsers that support Chrome extensions, pin the Awesomescreenshot extension to your browser's toolbar.
For Edge, click the semi-circular icon to enable "Show in toolbar".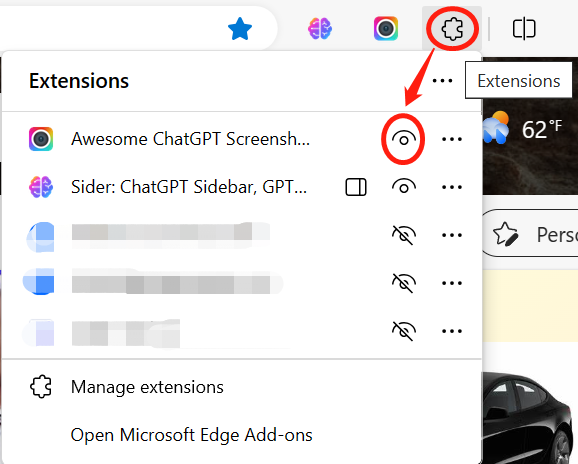 For Firefox, right-click on the name or icon of the Awesomescreenshot extension, and then select "Pin to Toolbar" from the dropdown menu. (Currently, some functions of our Firefox extension may not work well and they will be fixed at a later time; the available features are not as extensive as those of the extension on Chrome and other browsers.)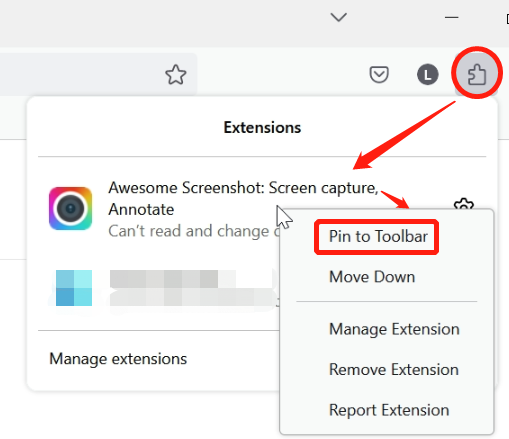 To unpin or hide the Awesomescreenshot extension/add-on from your toolbar, simply perform the opposite action.