"Each time I see Record, but I want to capture a screenshot."
"How can I set Capture as default?"
"How can I set Record as default?"
To set Capture/Screenshot or Record as the default mode, please follow these steps:
1. Click Options of our extension.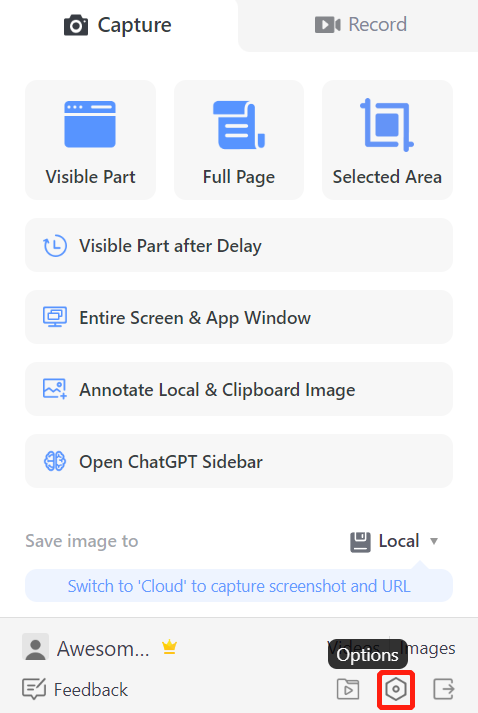 2. Find the option of "Set popup menu's default tab to" and set the default mode to Capture, Record, or "Last used".