"How can I cancel the link that I shared?"
"I no longer want others to have access to the shareable link."
...
Once you share the shareable link of the screenshot or video with someone else/others, that one/they will be able to view it. To revoke a shareable link for a screenshot or a video, please follow these steps:
1. After generating the shareable link, click "..." next to Share Link/Shareable Link.
2. Choose "Revoke share link/Revoke shareable link" from the menu that appears.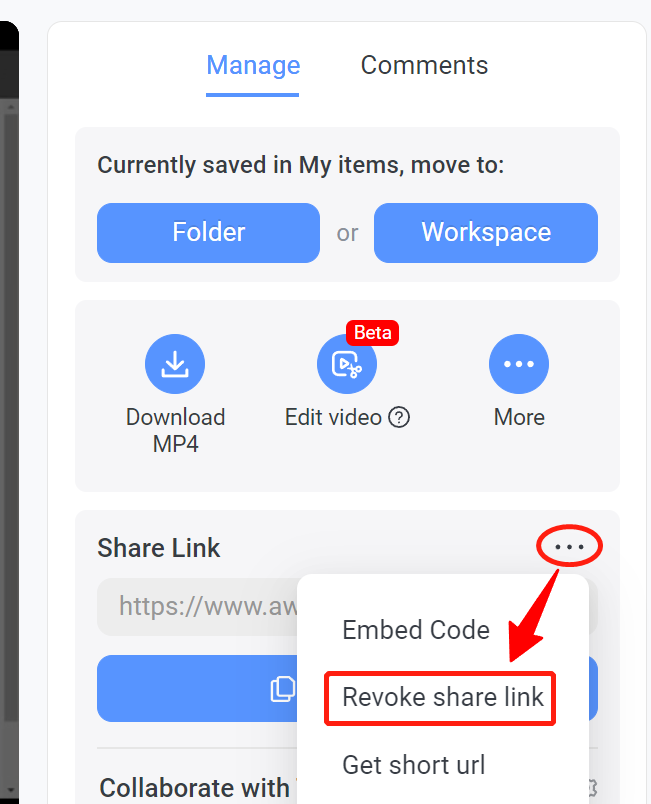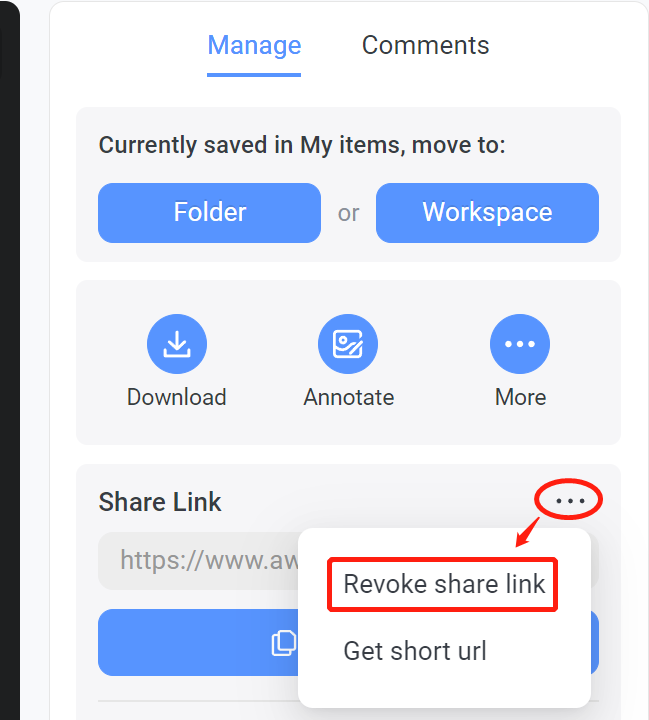 3. Confirm your action by clicking "Yes, revoke" in the pop-up menu.

Note:
Currently, anyone who can open the shareable link can access its content. We are planning to introduce a new feature that will enable users to set a password for the link, if they wish to do so.
Related instructions: