"I want to skip the annotation procedure when capturing.", "I cannot find the annotation tools during capturing."...
If you frequently use the annotation tools and are unable to see them, it is possible that you have switched the capturing mode between Cloud and Local. You can switch it back. Currently the annotation toolbar will always appear for the capturing modes of Visible Part and Selected Area under the Cloud capturing mode.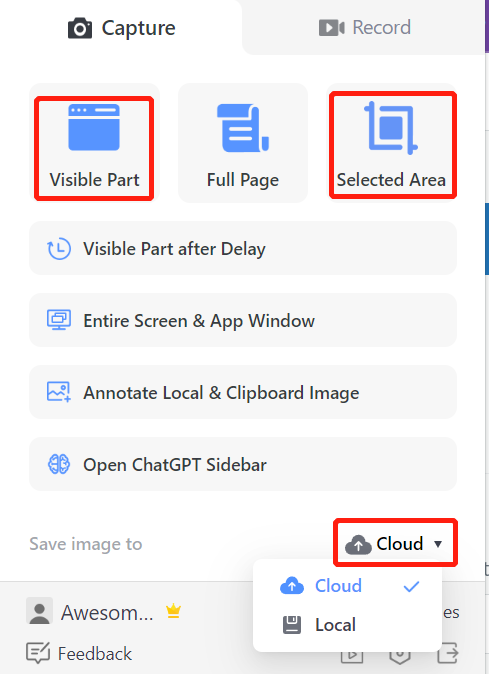 You can adjust the Options in our extension. Please note that the option of Skip Annotating only works in Local capturing mode. Here are the steps to follow:
1. Click on the Options button in our extension.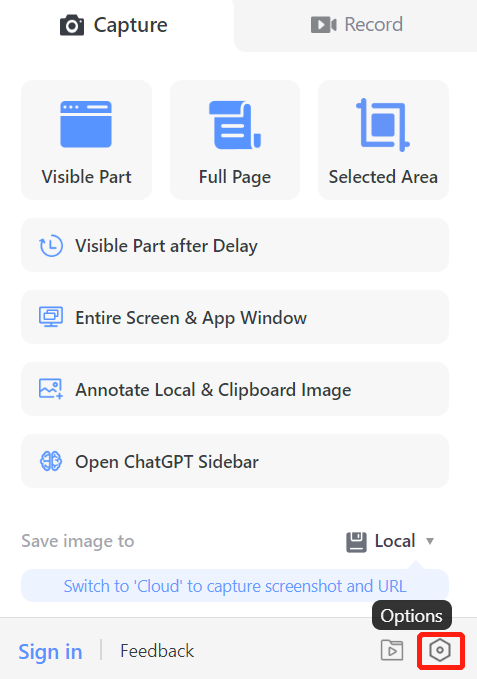 2. Look for the Skip Annotating option and choose from Never, Always, and Only When Capturing Full Page.

3. Select Local for the "Save image to" option to capture screenshots.