Only admin or owner is allowed to delete a Workspace. If you are an admin or owner, please follow the steps below to delete your Workspace:
Sign in to your Awesome Screenshot account
Go to "My items" and click on the name of the Workspace that you want to delete
Hit "Settings", find "Delete Workspace" and click "Delete"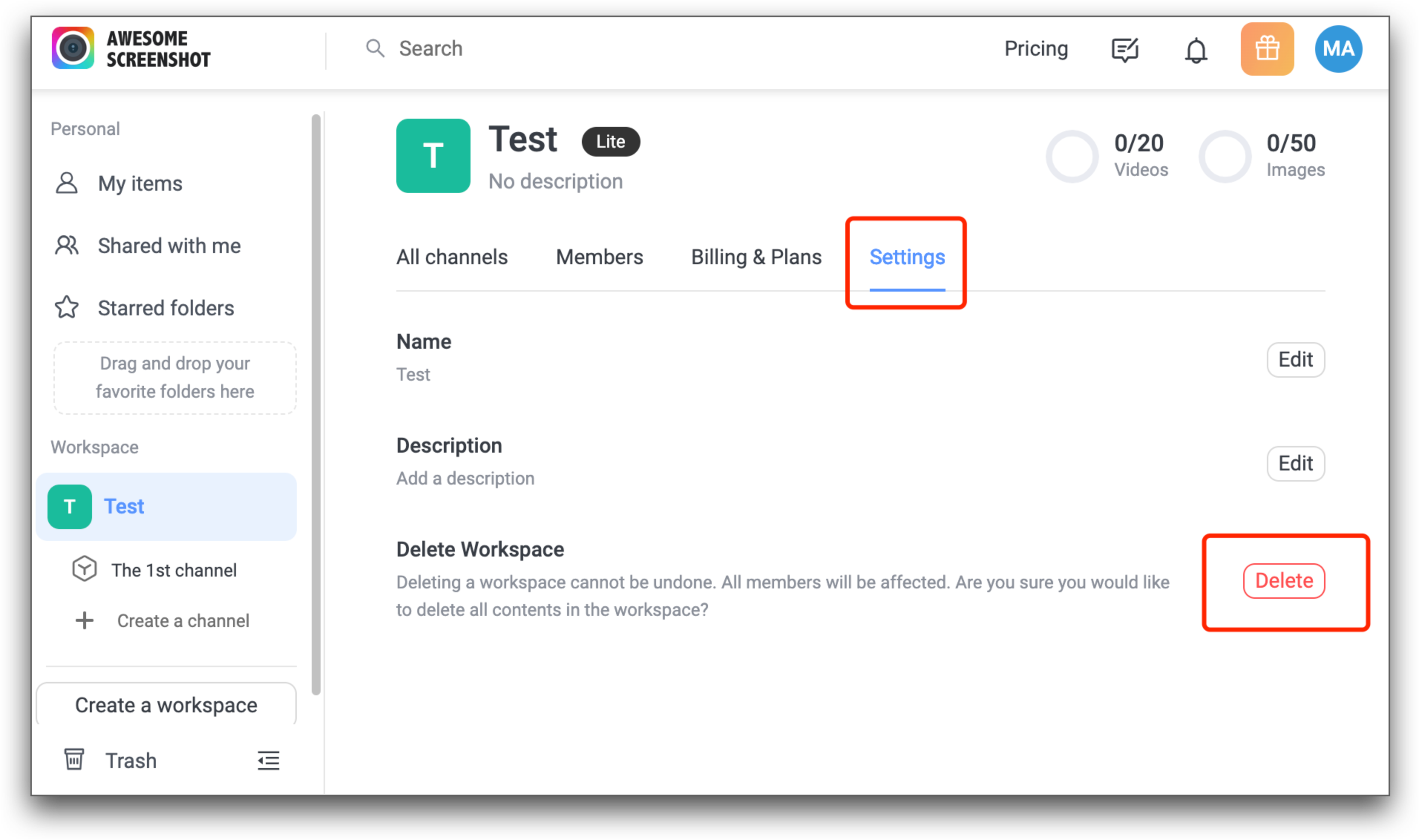 Please note that once a Workspace is deleted, it cannot be restored. So, think twice before you decide to delete a Workspace.