To embed your face/camera image into a video recording using the Awesomescreenshot Desktop App for Mac, please follow the steps below.
1. Launch Awesome Screenshot & Recorder for Mac and sign in.
2. Choose to record the full screen, a specific window, or a custom area.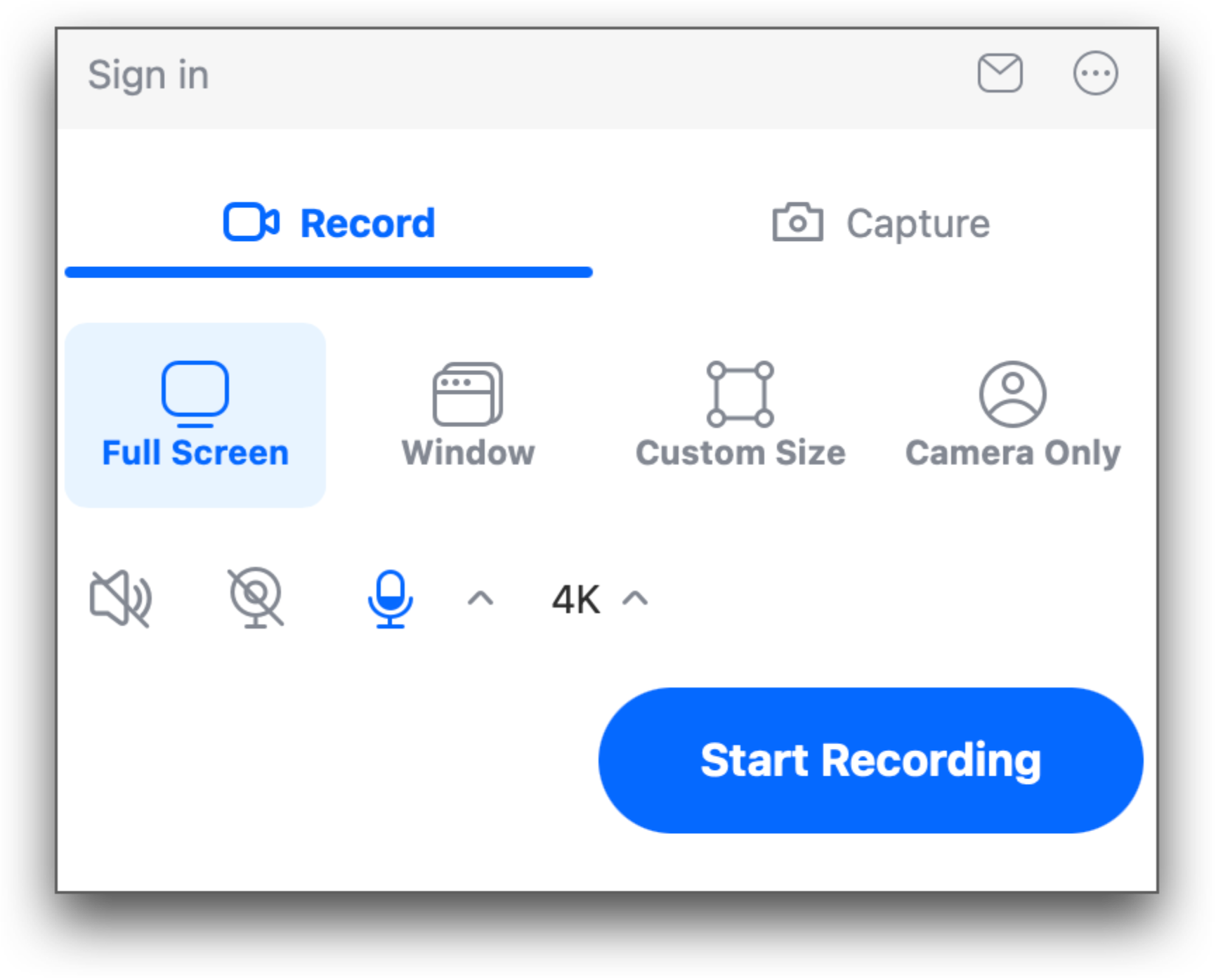 Full Screen: This option records the entire screen of your Mac.
Window: You will be asked to select either a browser window or an app window that you have opened.
Custom Size: You can drag to adjust the area that you want to record.
3. Click to select the system sound or/and microphone audio that you want to record.


System sound refers to all audio originating from any of your computer's programs, such as YouTube audio or other people's sound in an online meeting.
Microphone refers to the sound captured by your computer's built-in microphone or any external microphone you are using during the recording, such as your voice.
4. Choose the resolution of the recorded video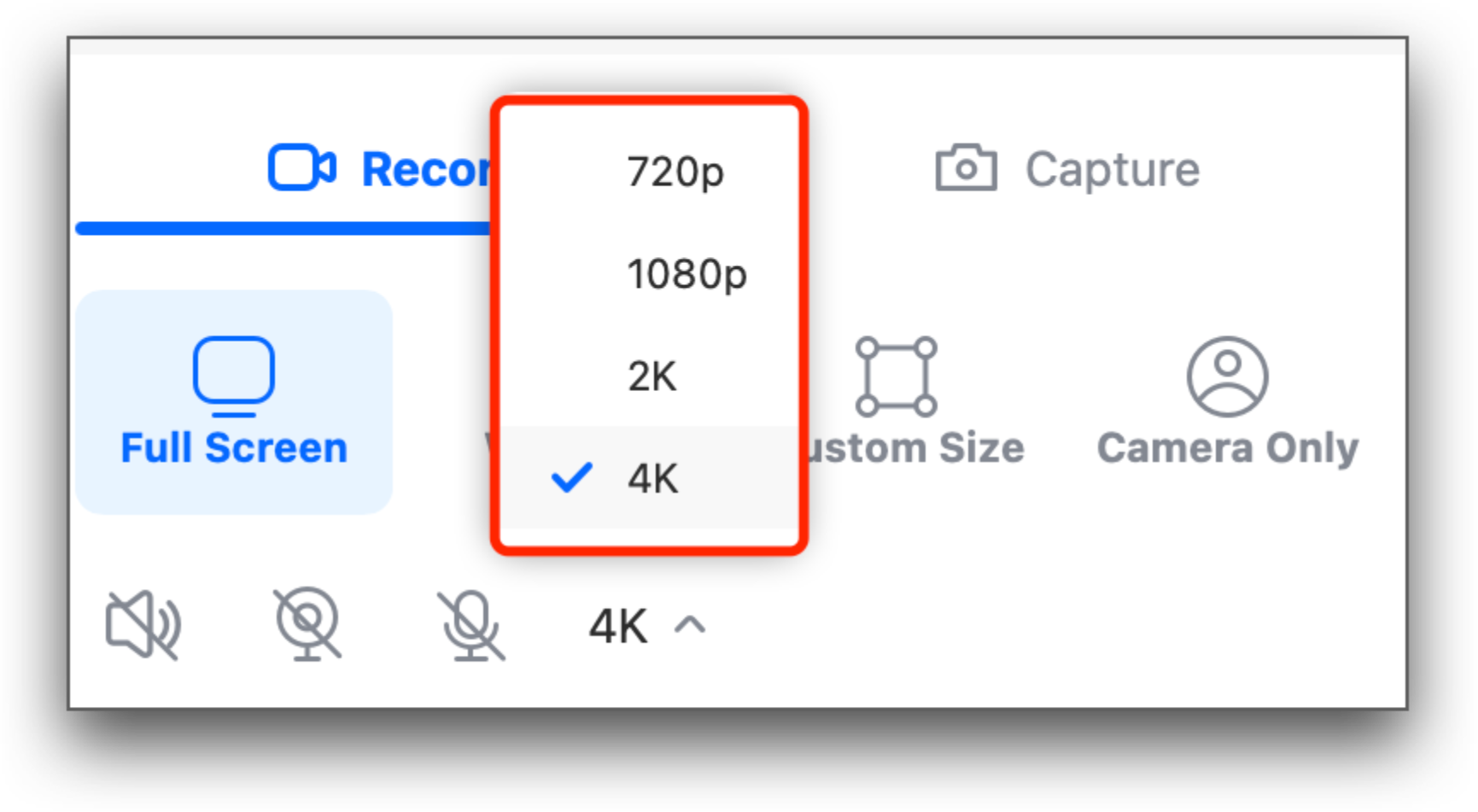 5. Click the camera icon to enable/turn on the camera option. You will see your face in a round shape. Under the camera image, you can click "..." to change the shape of your face to either round or square, or zoom in/out to adjust the size. You can also adjust the positioning of your camera image to your desired location on the screen.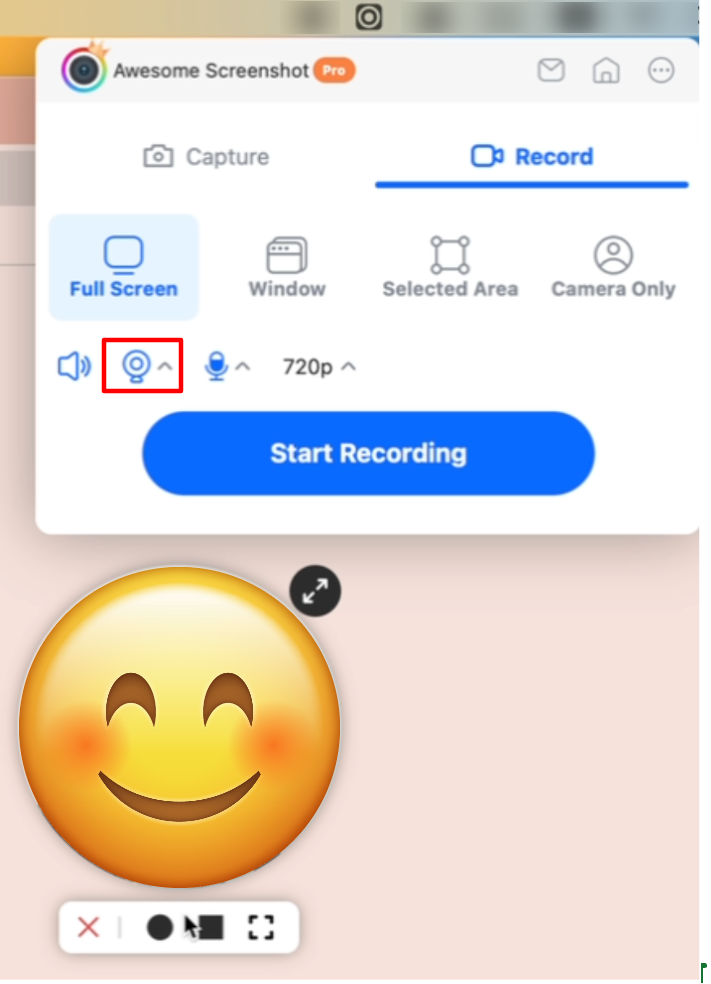 6. Click "Start Recording" to begin the recording.
7. When you are ready to end the recording, simply click the stop button.