Method 1:
1. Sign in to your Awesome Screenshot account.
2. Click on the Workspace name from the left sidebar.
3. Select "Members" and click "Invite members".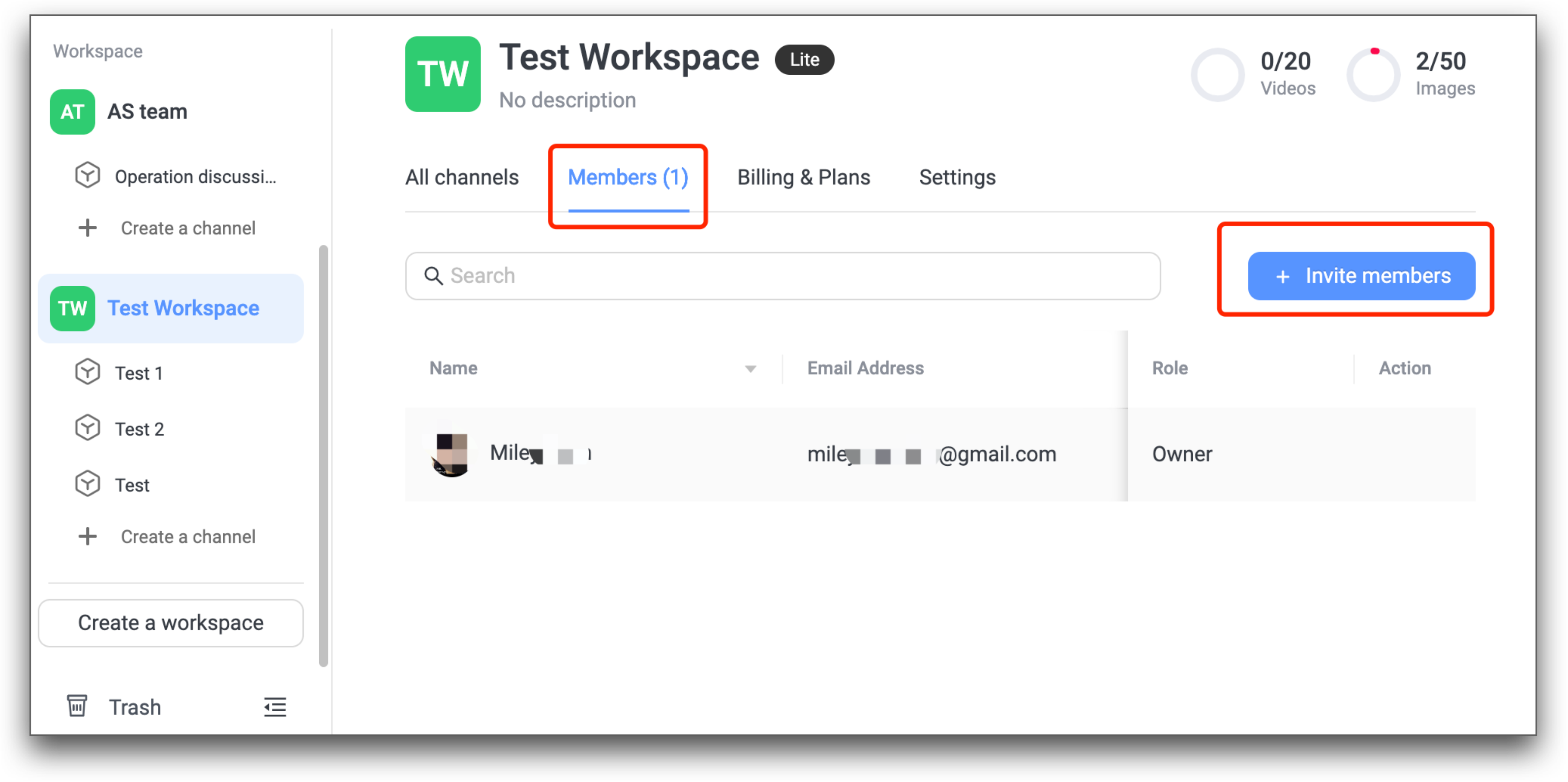 4. Enter the email addresses of the people you want to invite and click "Send invitation." Alternatively, you can click "Get a shareable invite link instead" and send the link to the people by any means.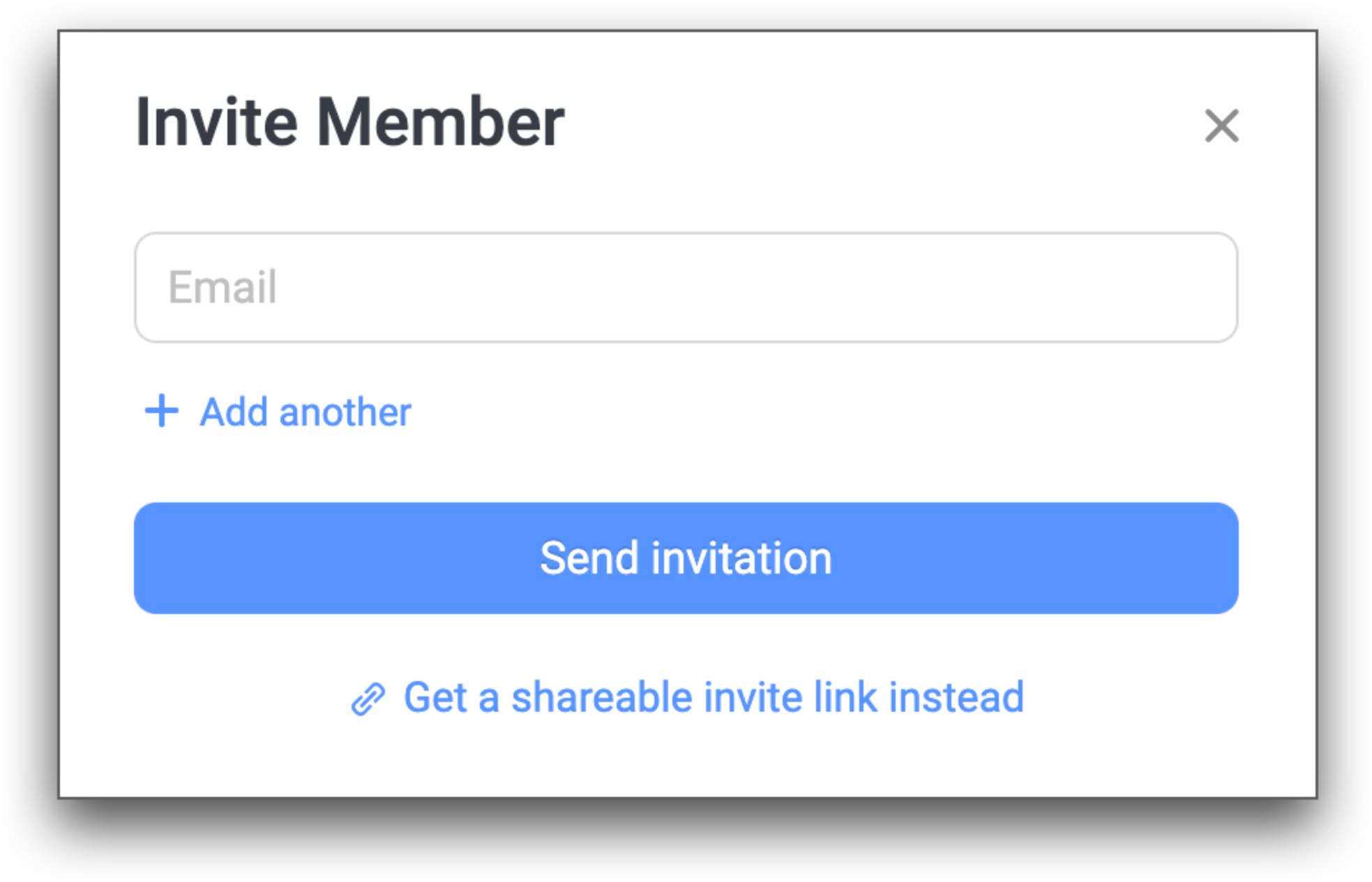 5. Ask the invitees to find the invitation email and click "Join Now" to join your Workspace. If you send a direct invitation link, instruct them to click on it to accept the invitation.
Method 2:
1. Visit the Pricing page.
2. Click "For teams", choose a plan, click "Get started", and enter your workspace information.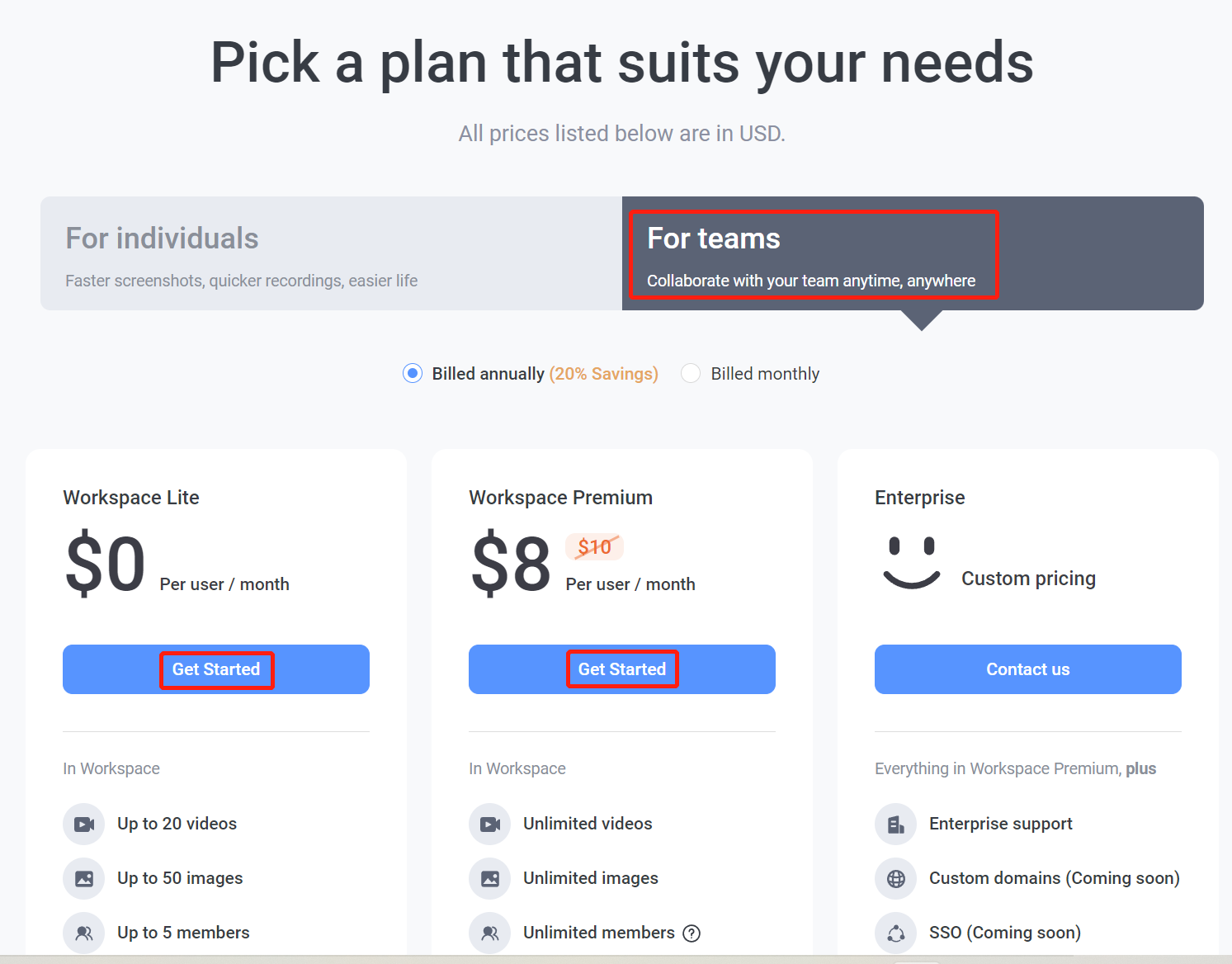 3. Add members by entering their email addresses or clicking "Get a shareable invite link instead" to share the invitation link with them.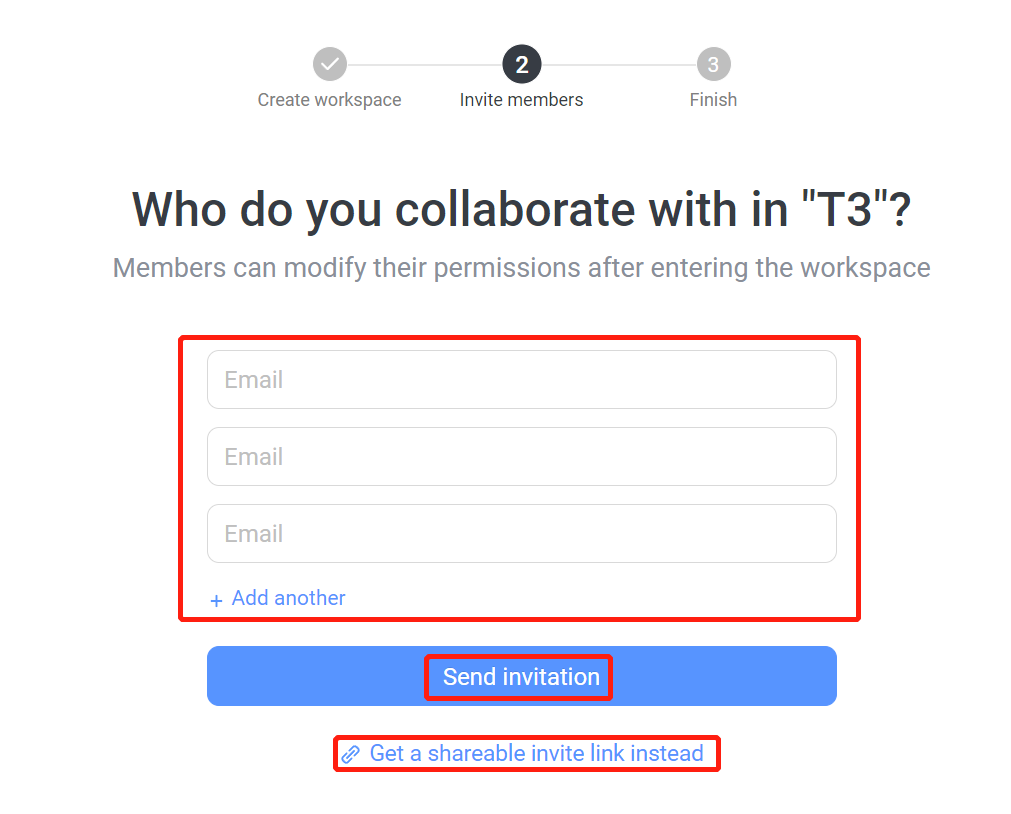 Please note that every time a new member is invited to a paid workspace with a Workspace Premium plan, the payment will automatically be deducted from your card.
Relevant instructions:
What is workspace of Awesome Screenshot & Recorder