As you might know that channels are like folders in a Workspace, you sometimes need to create many channels under a single Workspace. So you can invite different members to different channels for different projects/teams.
Whoever you are, an admin or a member, you can create new channels.
To create a channel, please follow the steps below:
Sign in to your Awesome Screenshot account
Go to "My items", find the Workspace and click on "Create a channel"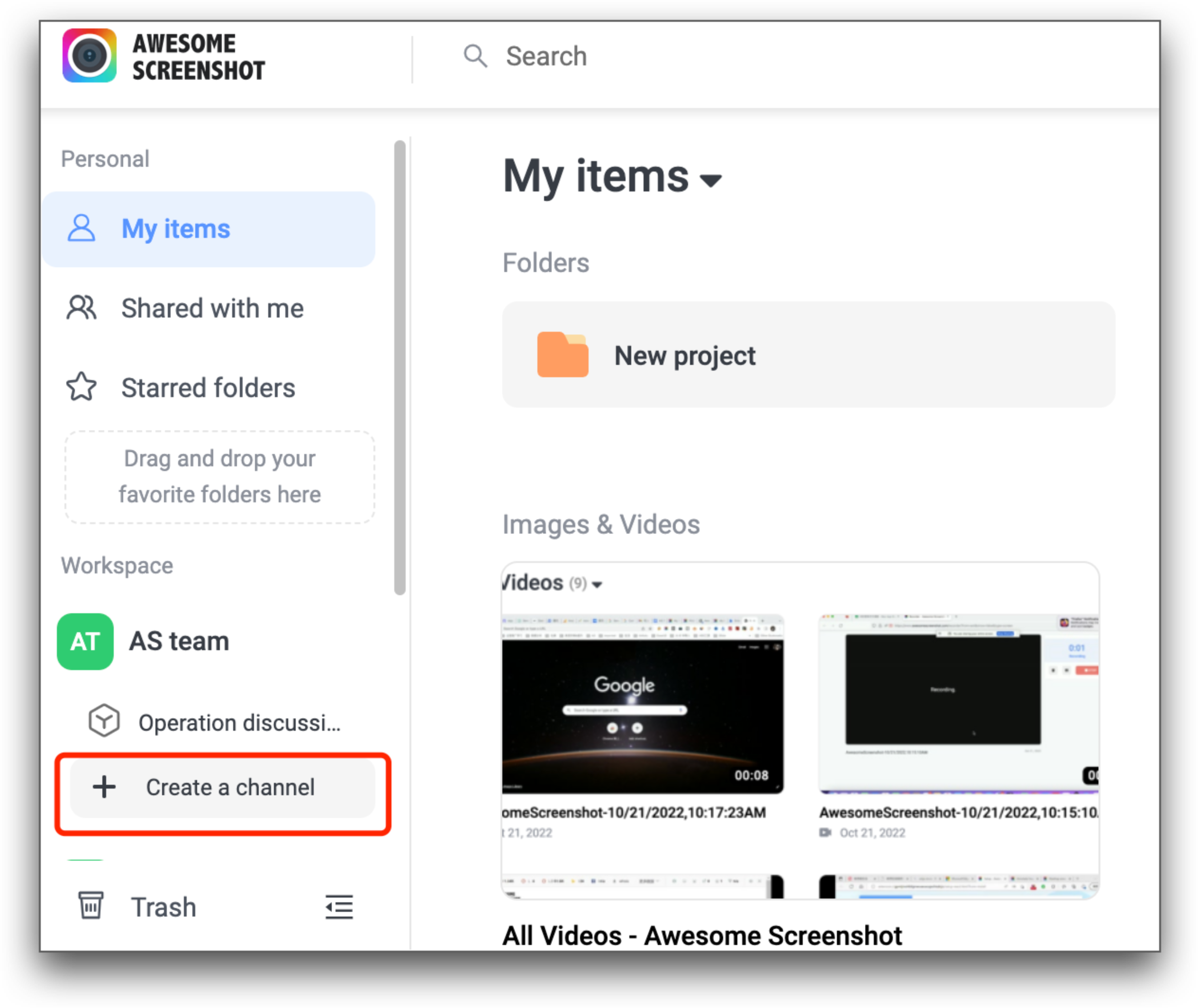 Fill the name of the new channel, enter description if you want, then click "Create"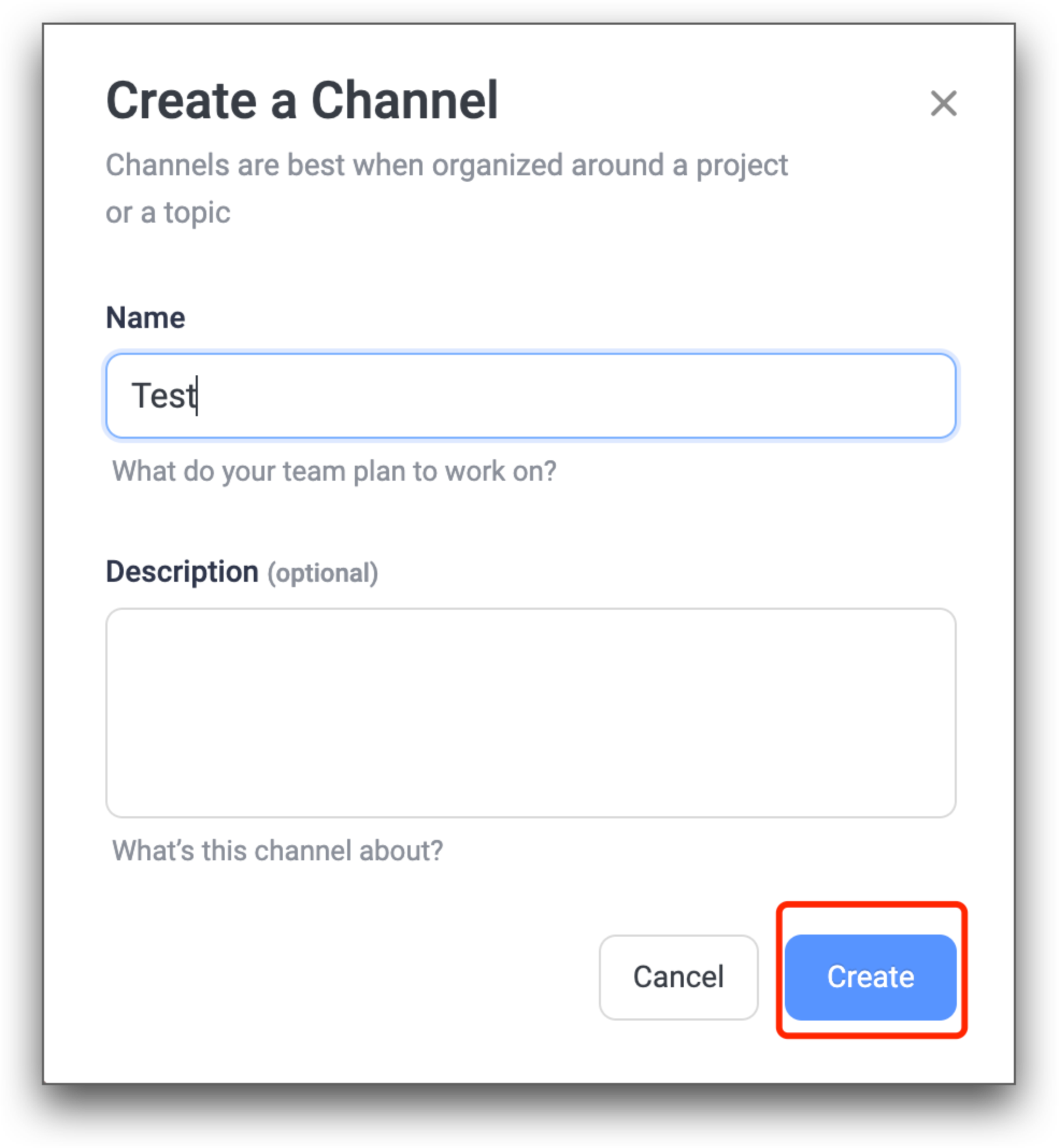 Then, you can invite members to the new channel or import/move recordings/screenshots to it