You can connect your Awesome Screenshot & Recorder account with some project management or collaboration platforms, including Slack, Asana, Trello, Github and Jira. By doing so, you can quickly share your screenshots or recorded videos to any of the platform. Therefore, your team members can easily view, comment on them.
Please follow the steps below to build a connection:
Select the platform you want to connect to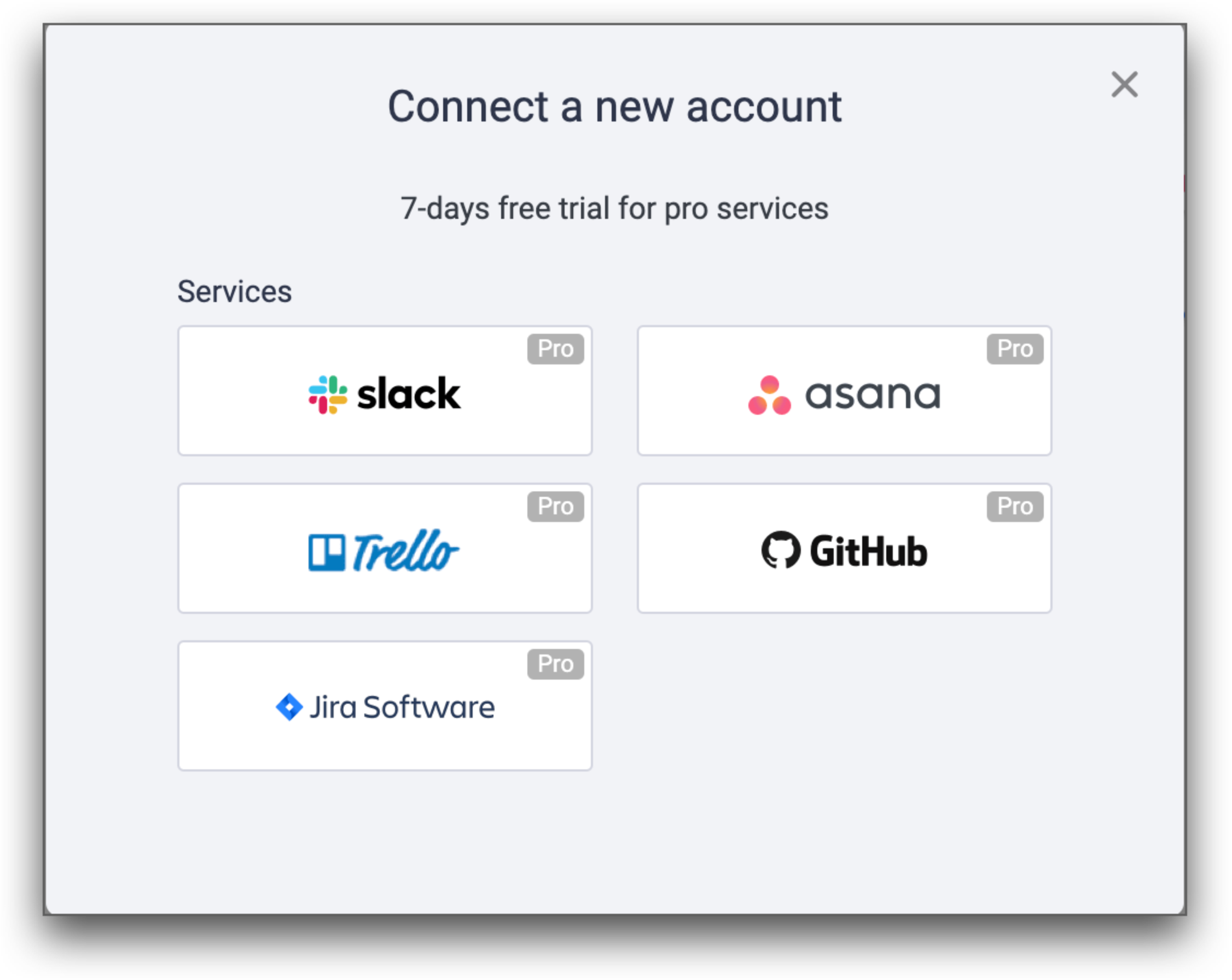 Move forward step by step till you complete the authorization and connection

Please note that you can connect to many platforms and board/channels.