How to link screenshots to Google Drive, Dropbox, or Box?
1. Log in and navigate to the Settings option, which can be accessed by clicking on the Awesome Screenshot icon located in the top right corner.
2. Select Cloud Drive Service to connect an account.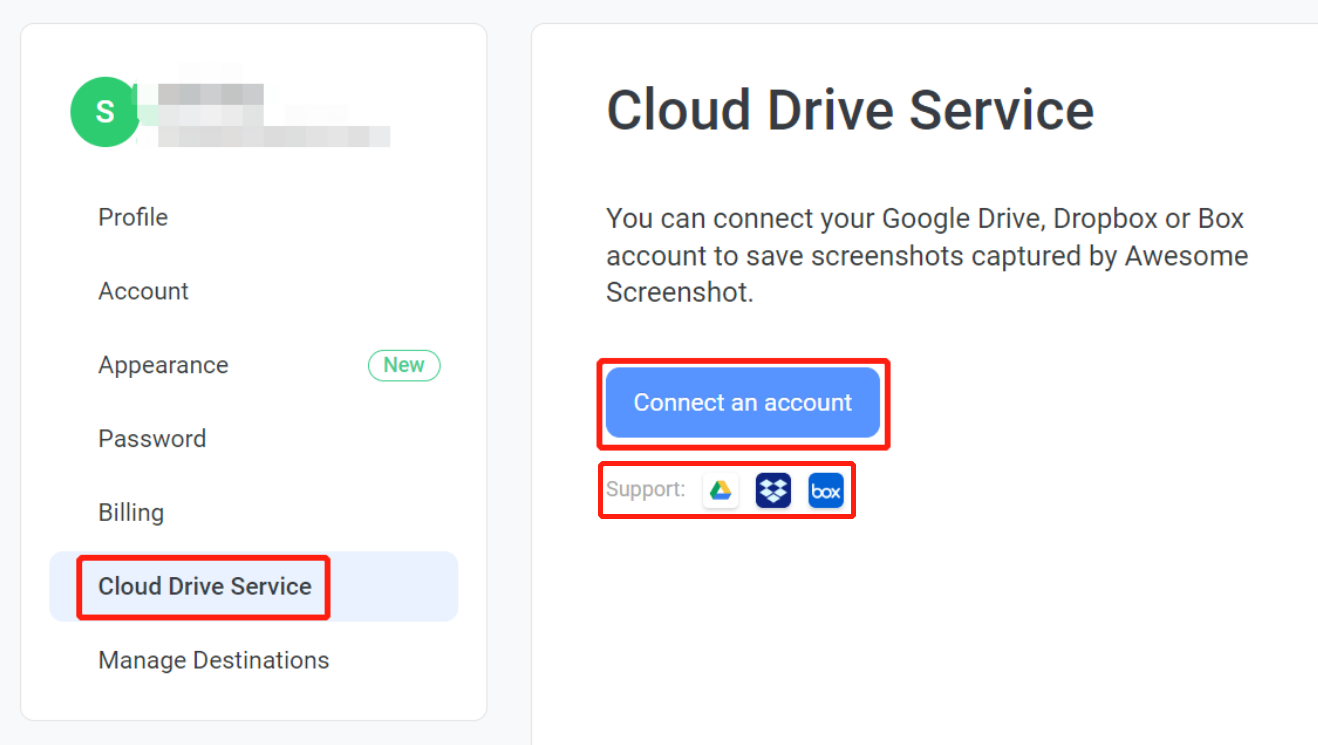 3. Follow the steps to Connect with Google Drive, Dropbox or Box.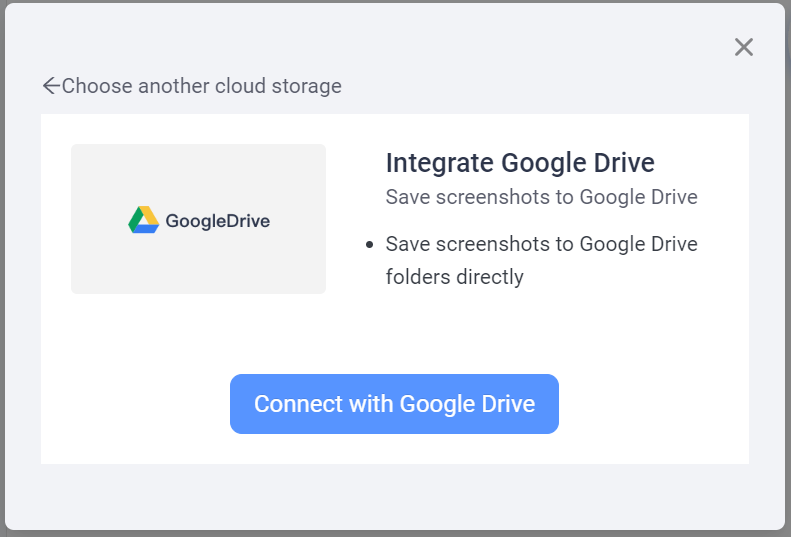 4. Select a screenshot which is usually listed in My Items and click on the account listed under Save to Cloud. Currently, users need to select this option each time to save different screenshots to other Cloud services.