Once a screenshot is captured, you will see the annotation tool bar in the complete page.
If you want to resize the screenshot, please:
Click the "Resize" button in the tool bar

The "Proportional" option is default to be checked. You can enter the value of either Width or Height (The image will keep the aspect ratio however the value changed).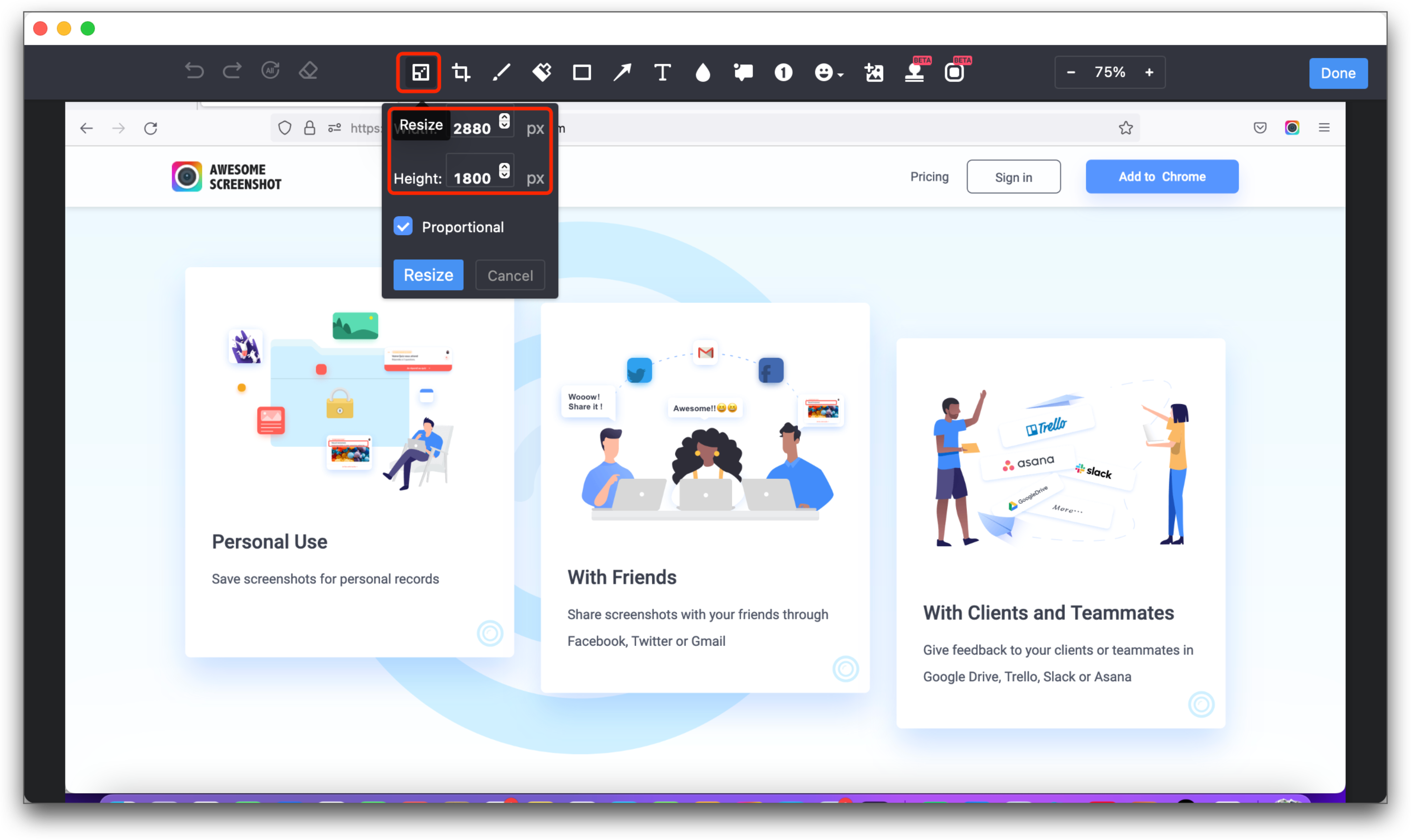 Once done, you can click the "Resize button" and then click "Done"