Before starting recording, please sign in to the extension with your Awesome Screenshot account and make sure Cloud is selected for saving videos in the extension's popup menu.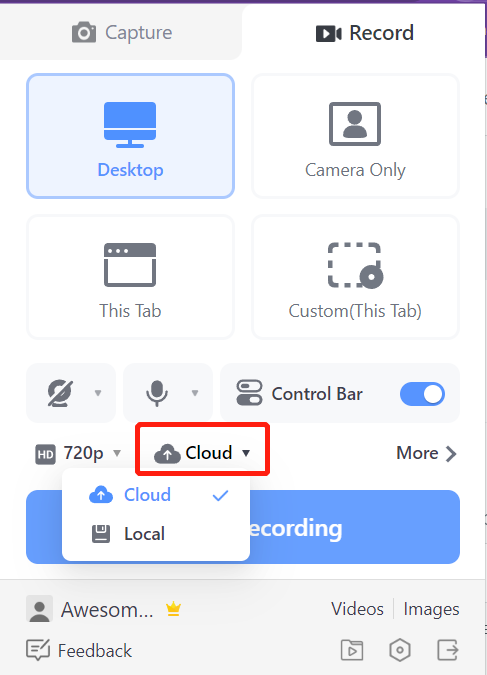 Start recording a video:
Choose what to record, your entire Desktop screen, current bowser This Tab, Custom (This Tab), or Camera Only.
Configure recording preferences.
To record your voice, turn on Microphone.
To record both your screen and webcam, turn on Camera.
Choose a desired resolution option.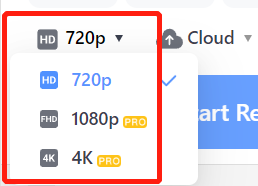 To annotate during recording, turn on Control Bar.

3. Once configured, click the Start Recording button.
Note:
If your network is unstable or your network speed is very slow, there is a possibility that some parts or the entire recording/video may not be successfully uploaded to the AwesomeScreenshot Cloud/our server. Our new version will solve this kind of issue caused by network problems. We recommend you select the Local recording mode for the time being.
Relevant instructions:
How to record Desktop/Screen using the AwesomeScreenshot Extension/Add-on
How to record a tab using the AwesomeScreenshot Extension/Add-on
How to record a selected area using the AwesomeScreenshot Extension/Add-on
How to stop, pause, or discard recording a video
What to do if the uploading process or the downloading process is taking an unusually long time