To capture information on your screen as a screenshot, please follow steps below:
Click the extension icon on the right side of your address bar
Choose Capture tab in the popup menu
Select an option in the Capture menu to take a screenshot
Annotate your screenshot then click Save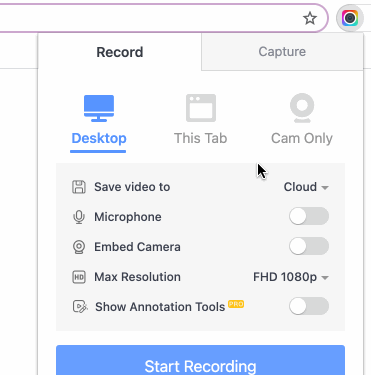 You can also use shortcut keys to take a screenshot. Mouse over an option to see key combination.
If the preset key combination doesn't work for you, this may be due to a conflict with other apps' shortcuts. Please go to the extension Options to change a key then try again.
If you use Capture much more frequently than Record, you can set Capture as the primary tab under extension Options settings.