"The Sider icon is included in my screenshots."
To avoid the Sider (ChatGPT sidebar) icon from displaying on web pages, please follow the steps below.
1. Access the "Sider: ChatGPT Sidebar, GPT-4 & Vision" extension/add-on by clicking its icon at the top right corner of your browser or from the extension list.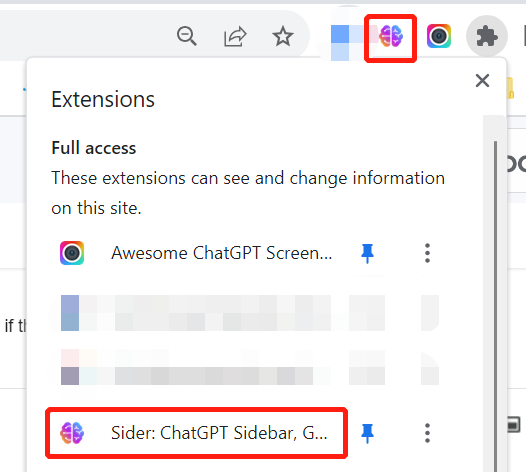 2. Click the three-dash icon at the top right corner within the extension/add-on, and then click the Settings icon.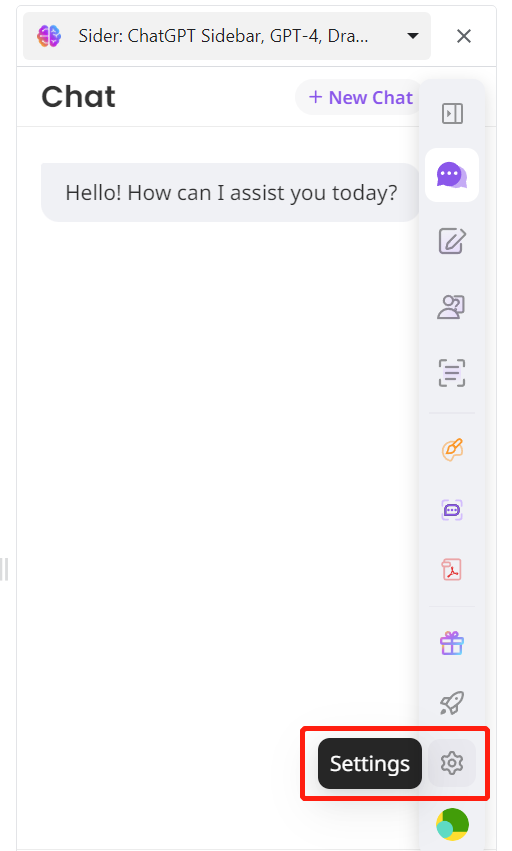 3. From the left navigation bar, select Sidebar, locate Sidebar Icon, disable Always Display, and Enable "Display when text is selected".