Please note the following:
ChatGPT does not have any access to any screenshots or recordings that are set to private by default within our product.
No content will be used to train AI.
"Why do you add "ChatGPT" to your extension's name?"
The reasons are as follows.
From the Awesome Screenshot extension, users can conveniently navigate to Sider.ai/Chatgpt-sidebar.com which is another product of our company, powered by ChatGPT API, other APIs, and Sider's own innovative technology, distinguished from Awesome Screenshot. Sider.ai provides exceptional AI chat, AI translation which ensures accurate and efficient language translations, AI drawing which has Sider's own technology, and other innovative services, but it is a

separate

product from Awesome Screenshot, so never worry about your privacy when using Awesome Screenshot.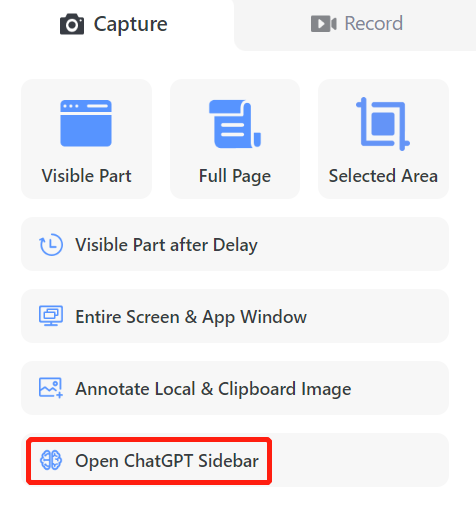 When the Awesome Screenshot extension is installed in your browser, you can easily capture chat content on the official ChatGPT website. Simply click on the "Screenshot" button located next to "Regenerate response". If you do not click the "Screenshot" button, the chat content will not be captured.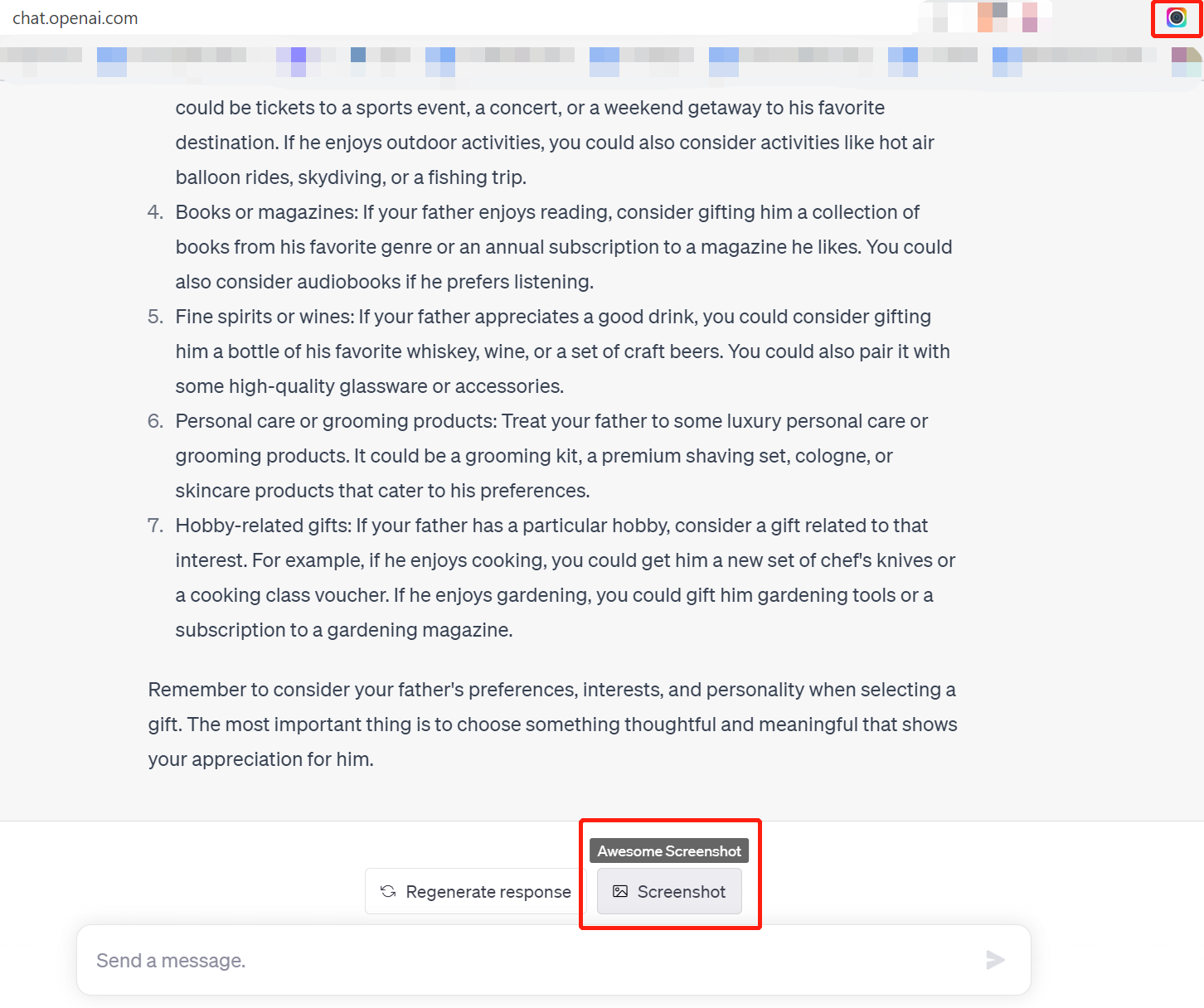 However, if our extension is not installed or disabled, this button will not be available.