After downloading a screenshot/image/picture to your a local disk of computer, you may notice a decrease in quality compared to what is shown on our website or shareable link.
To improve the quality, we recommend downloading the screenshot in JPG or PDF format instead of PNG.
To set the default downloading format, please find the "Download Screenshots As" option in our extension's Options. This setting will apply to both Local and Cloud capturing modes.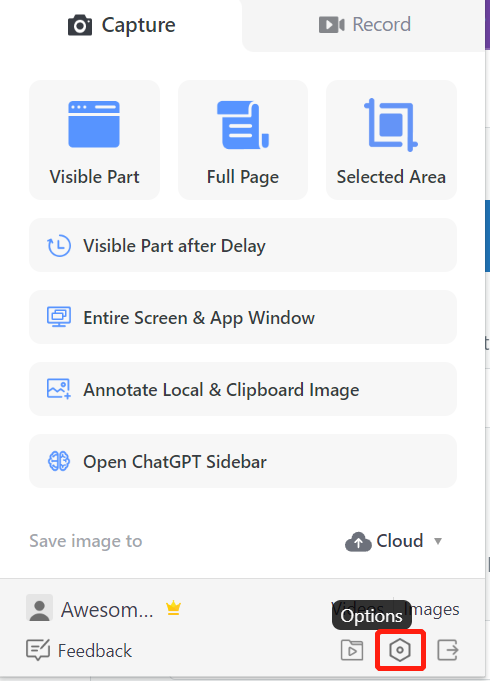 You may also download the screenshot in PDF.
If the screenshot is saved on AwesomeScreenshot.com/AwesomeScreenshot Cloud,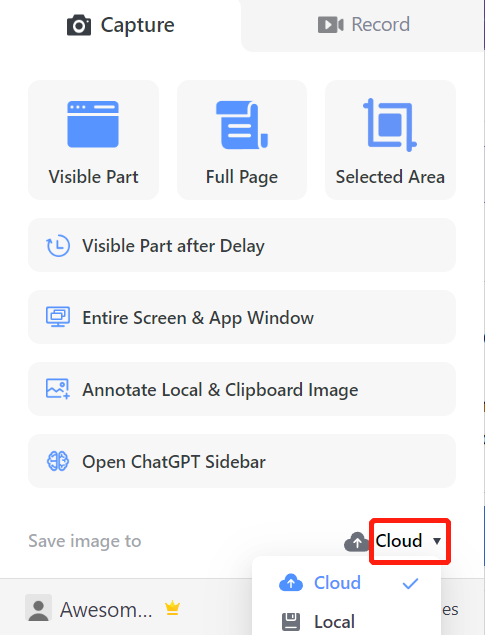 please click More which is beside the screenshot/image and select "Download as PDF" from the menu.
If the screenshot was taken using our browser extension under the Local capturing mode, you can click PDF which is beside the screenshot/image to download it in PDF.