If you saved the item to our Cloud/website, please follow these steps to remove it.
1. Log in to your account and locate the item. Usually, it is listed under My Items.
2. Hover your mouse cursor over the item's thumbnail and click on the "..." icon.
3. Select Remove to delete the item from the menu that appears.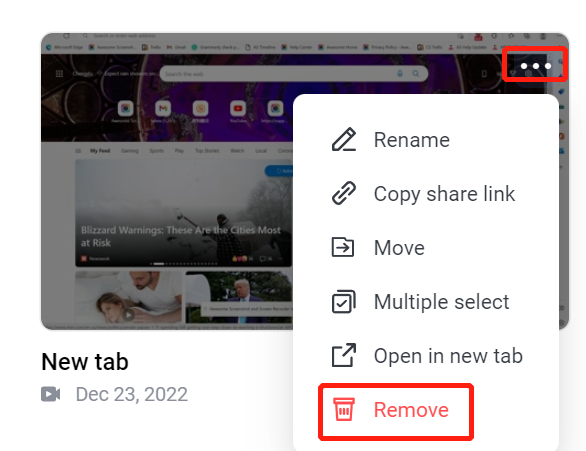 Related instruction: How to move or remove screenshots and videos in bulk