Awesome Screenshot & Recorder offers quick access to your local recordings and allows you to upload your local recording to the cloud quickly.
If you want to upload your local recordings to the cloud in bulk, please follow the steps below.
Launch Awesome Screenshot & Recorder, and sign in

Click "..." > "Local Recordings"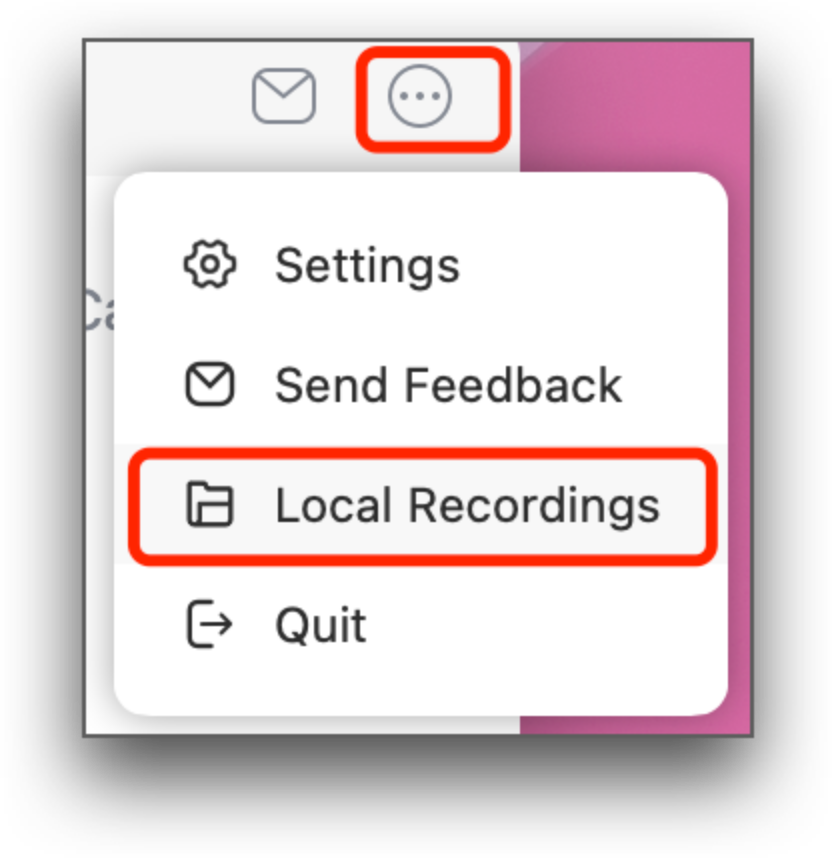 Click to select the recordings you want to upload to cloud, then click "Upload" button in the bottom of this page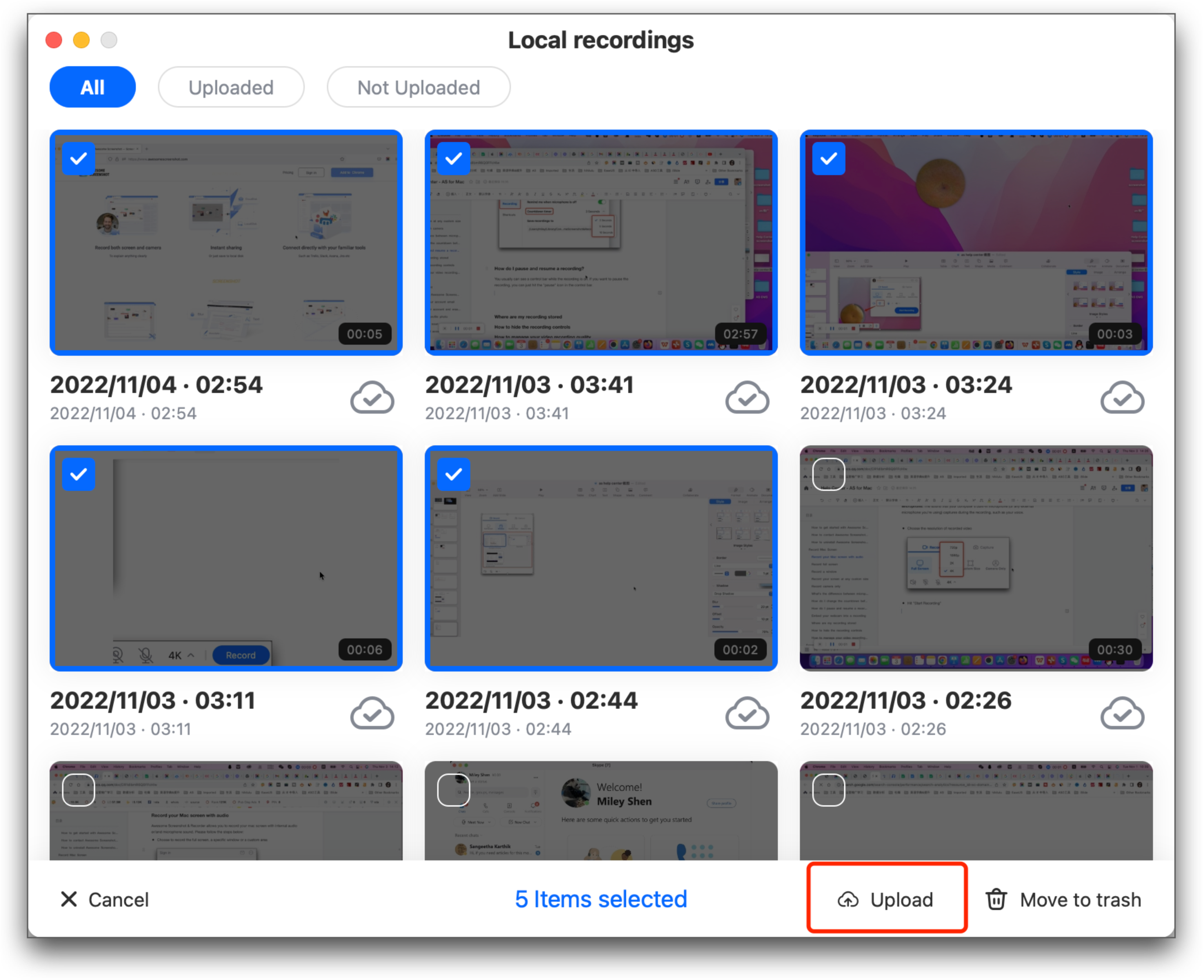 Wait until the uploading is done. If a recording is uploaded successfully, you will see a green cloud icon under the thumbnail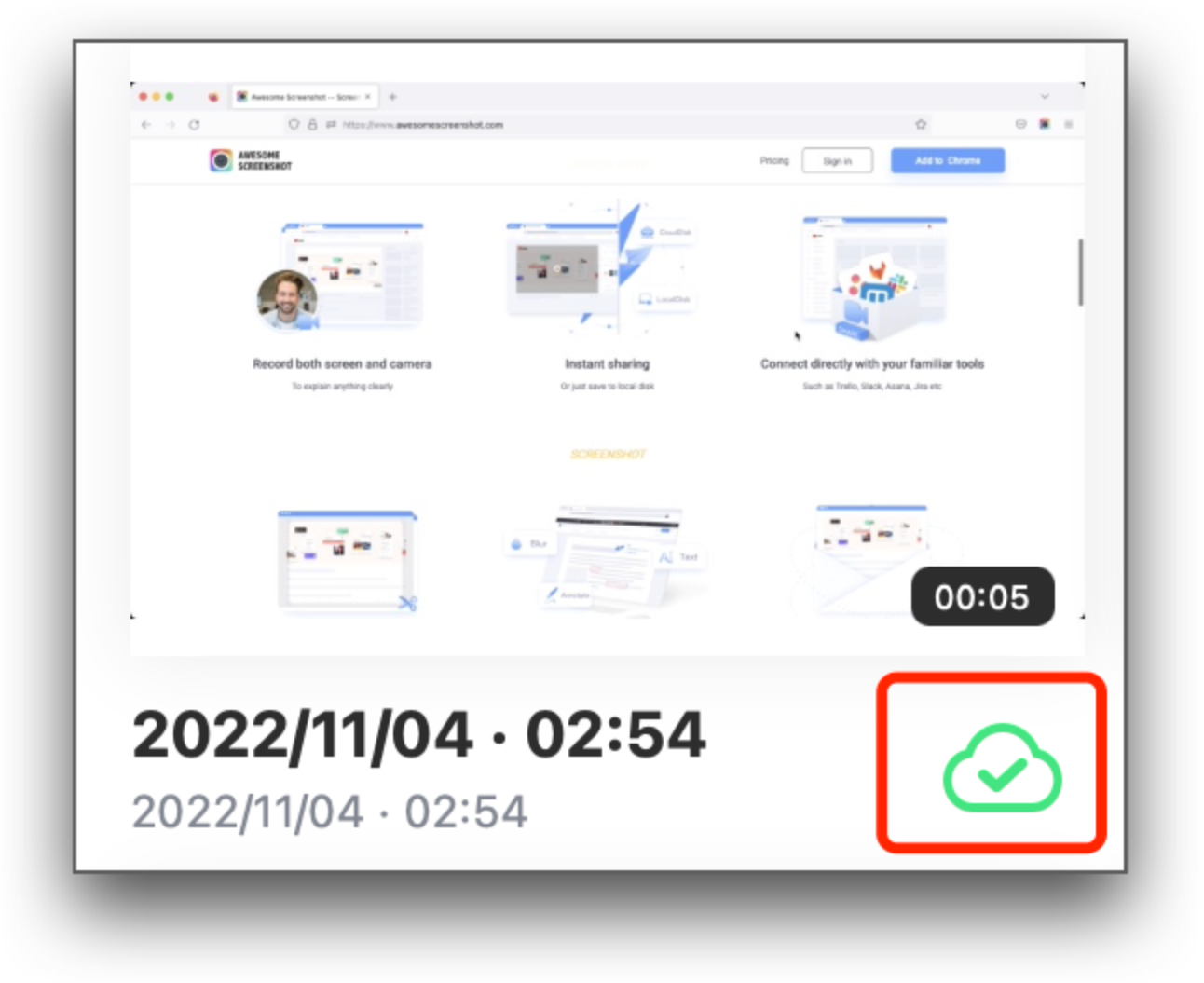 Check the uploaded recordings in the cloud storage by clicking avatar > "My Videos"