To move your personal videos or screenshots to your Workspace, please follow the steps below:
Sign in to your Awesome Screenshot account
Go to "My items", find the video or screenshot that you want to move to Workspace
Right click on the item and then click "Move"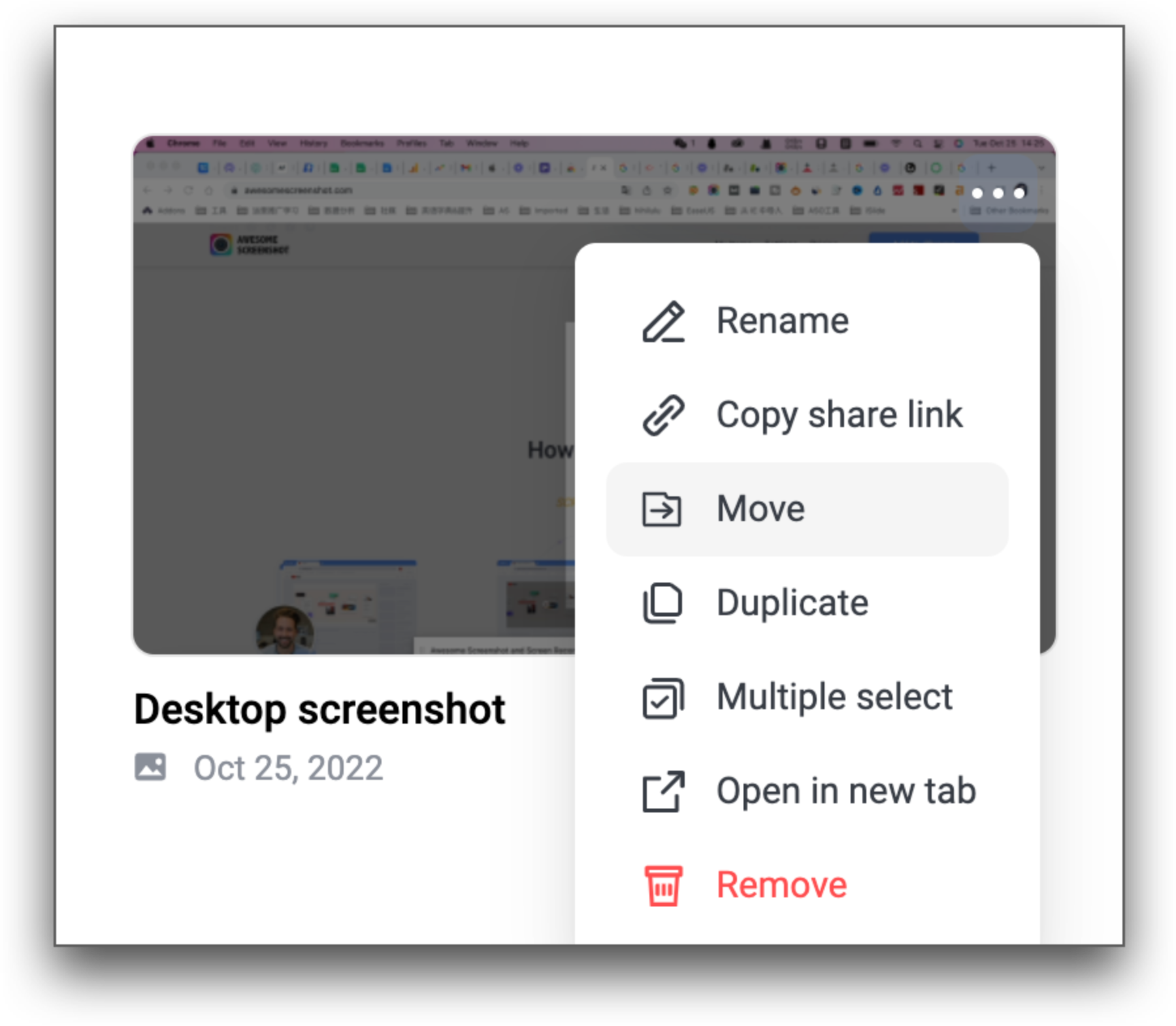 In the pop-up window, choose the Workspace that you want to store the item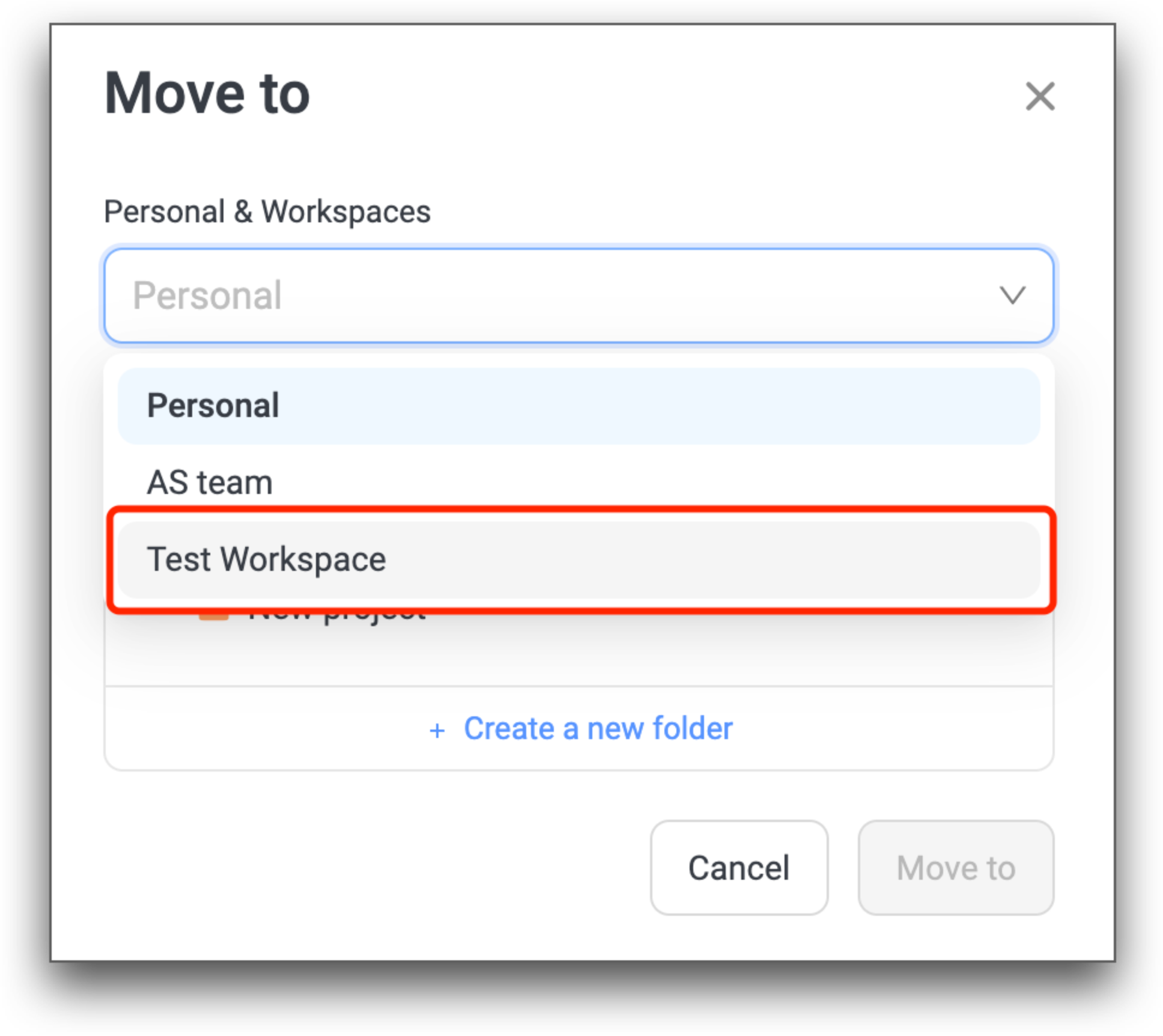 Click the channel you want to move the item to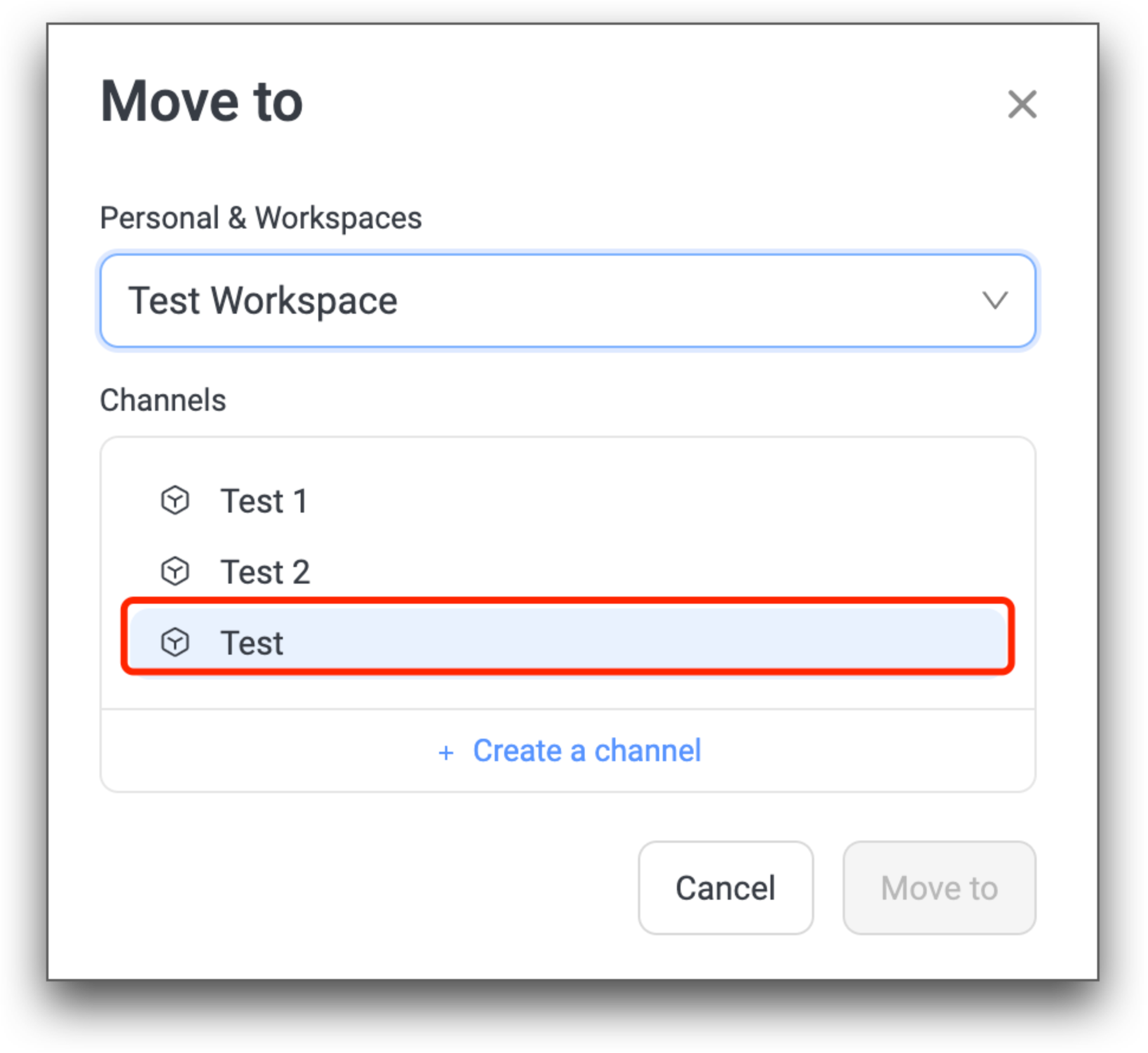 Click on "Move to" button. Your item will be moved.

Please note that if an item is moved to Workspace, it won't stored in your Personal space anymore.