If you want to record the full screen of your Mac, you can follow the steps below: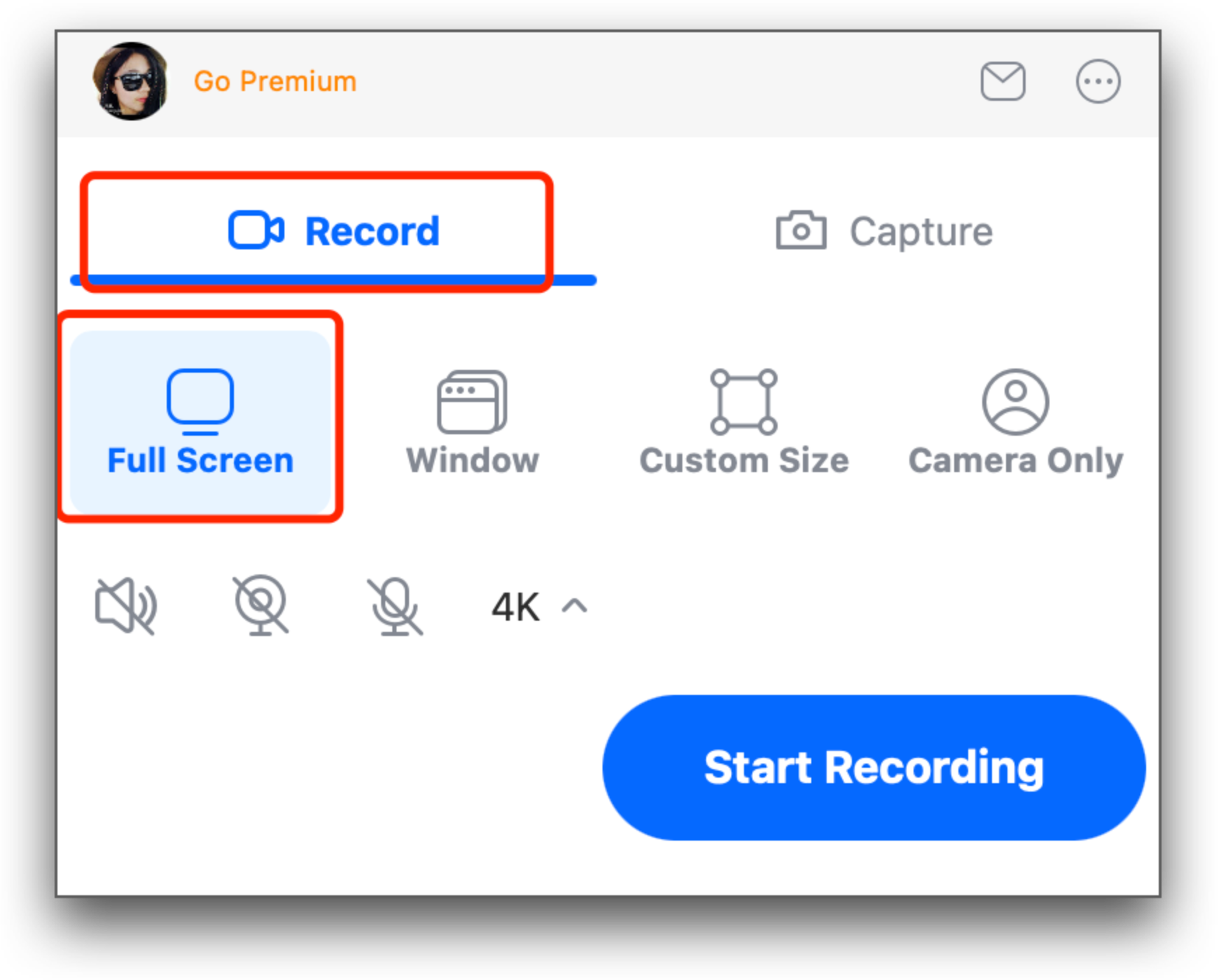 Click to select system sound or/and microphone audio that you want to record


System sound: Refers to all the audio originating from any of your computer's programs, such as YouTube audio, other people's sound in an online meeting, etc.
Microphone: The sound that your computer's built-in microphone (or any external microphone you're using) captures during the recording, such as your voice.
Choose the resolution of recorded video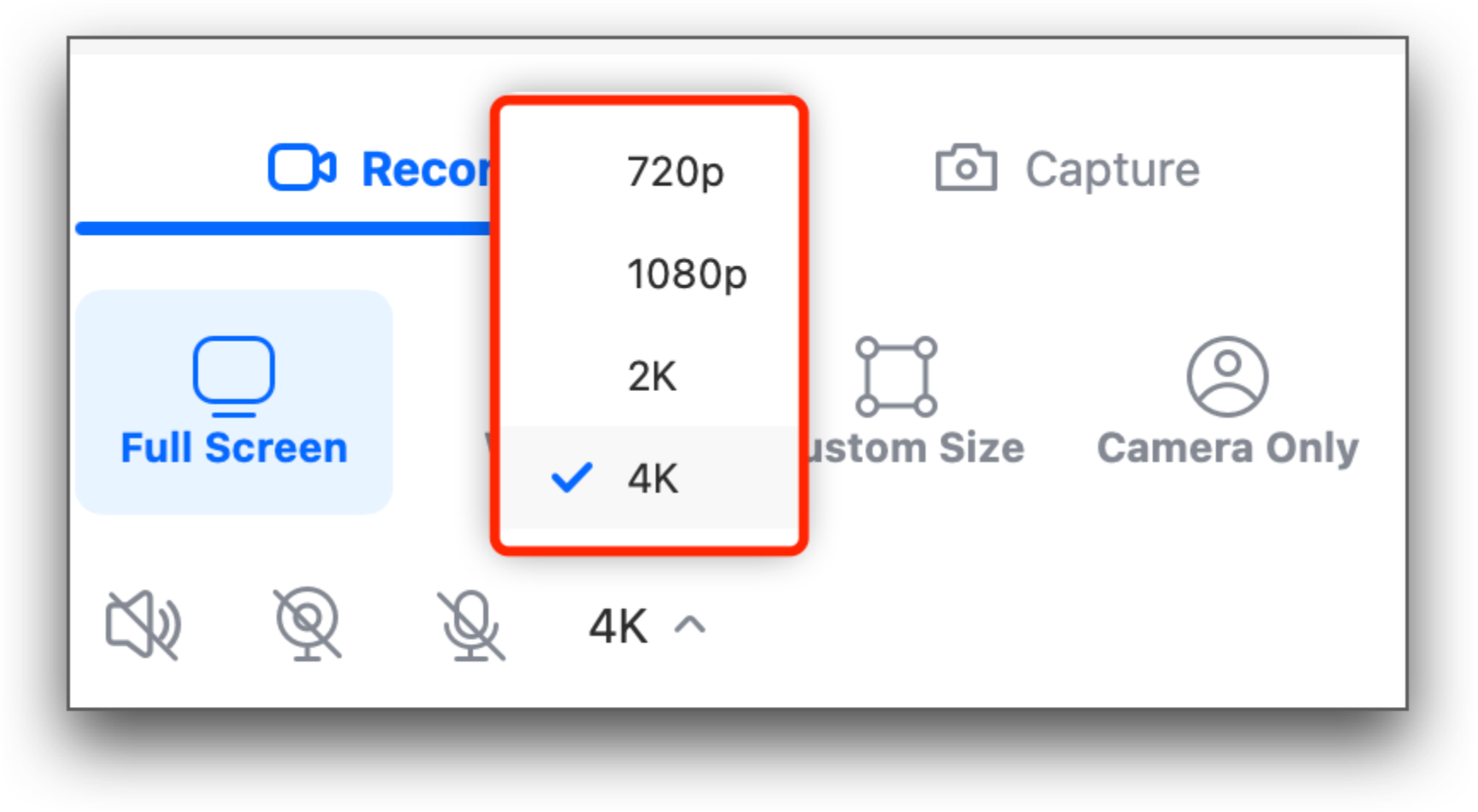 Hit "Start Recording"

When you need to end the recording, just click the stop button


Then you can choose to check the recorded video in local storage, upload it to cloud, or upload and share.